The 8 candidates for South Orange-Maplewood Board of Education have each submitted candidate statements. Village Green has posted each candidate statement as they have been received, from: Narda Chisholm-Greene, Marian Cutler, Shannon Cuttle, Javier Farfan, Michael Laskowski, Annemarie Maini, Bruno J. Navarro and Christopher Trzaska.
For the convenience of our readers, we're publishing all 8 candidate statements here in one story. The statement appears in alphabetical order by the candidate's name. Scroll down for more.
See dates for upcoming candidate forums here. Election day is November 6.
Narda Chisholm-Greene:
Narda Chisholm-Greene and her running mate Michael Laskowski are campaigning for two of the three open seats on the South Orange-Maplewood Board of Education.
Chisholm-Greene has been a member of the community for over 35 years. She is not only a resident of South Orange, but was also a student in the South Orange-Maplewood School District and attended Jefferson, South Orange Middle School and then Columbia High School where she graduated in 1990.
As varsity Lacrosse athlete and student Chisholm-Greene felt proud to have had the SOMSD experience in her foundational years which prepared her for college and life. Three of her five children have graduated from CHS including daughter Tuere, class of 2012; daughter Joezane, class of 2014; son Kimani, class of 2017; and sons Makai and Drew who will graduate in 2020.
As a parent and former SOMSD student, Chisholm-Greene has a vested interest in the community. Her primary goal is to advocate for educational excellence for all students and address issues such as, hiring of a permanent superintendent who can envision the potential of our community, revisiting the building plan, finding plausible solutions for integration and the closing of the achievement gap in our school district.
Chisholm-Greene is currently on the board of the Cougar Boosters; an active non-profit organization that provides financial support for Columbia High School's extracurricular activities. She also served as the 2017 Co-Chair for Columbia High school's project graduation affectionately known as, Midnight Madness.
Chisholm-Greene is Senior Manager at Verizon where she runs the Network Operations Center; managing a staff of over 50 people. She has been instrumental in transformational initiatives in her organization that reflect in time and cost savings for her company on a whole. She holds a graduate degree from Stevens Institute of Technology in Telecom Management and is member of WAVE, Women's Association of Verizon Employees.
"I am a concerned parent who has decided it's critical to not just sit back but get involved. The opportunity to make a difference is just two seats away and I am up for the challenge! I do not anticipate making changes on day one or even day two, but I plan to be as collaborative and communicative as possible. I want the parents of this district to know that I not only earned their vote; but that they also have my ear and 110% percent commitment to ensure that all children of our community have the support needed to reach their highest potential."
Marian Cutler:
I am proud to call South Orange-Maplewood my home. We moved here more than 18 years ago and have benefitted from the strong and thoughtful education afforded our daughters. With one having gone through the entire school system, from South Mountain to South Orange Middle School to Columbia High School (2016 graduate), one at SOMS and one still at South Mountain Elementary, I have a robust appreciation for all the good our schools provide as well as the areas of potential we have yet to tap.
Since choosing SOMA as my own, I have consistently volunteered in roles within the YMCA, the schools and youth soccer including currently serving as the Director of Travel Soccer for Cougar Soccer Club. Coupled with my professional experience in corporate communications, where work requires me to analyze data, identify white space for strong narratives and form coalitions to effect lasting change, I am well-suited to represent the diverse needs, high expectations and multidimensional inputs needed for consensus building of our two towns as our schools go through unprecedented restructuring necessary physical expansion on our path to providing the exceptional education we all want.
I am committed to working with all stakeholders on our path to provide a high-quality education for all SOMA students. Because All Means All, from our students with learning differences or special needs, our highly gifted students, our English language learners, our students of color, our LGBTQ+ students, and our students impacted by poverty, as well as traditional learners and students who do not fall into any of these groups.
For any of this to happen, we need to put a stop to the pattern and practice of scorched earth flashpoints that have caused a rapid accumulation of broken trust and disillusionment which have been discarded and encouraged, respectively, by central Administration. Our community struggles with decisions made by Administration because details are held too close to the vest, questions purposefully left unanswered and feelings of dissatisfaction allowed to manifest into points of crisis instead of being used as opportunities to bring the community closer to the process and ambassadors for the district vision. There's much more we can do and must do to make SOMA a premier education town, but first we need to throw out these antiquated notions of making blanket changes that amount to solutions in search of a problem and existing in an opaque haze in favor of policies that are based in pragmatic and conclusive evidence coupled with groundbreaking transparency.
Our community has been subjected to a central Administration with a virtual non-existent ability to communicate with authority or believability and its time we demand better. As a member of the BOE, I commit to Listen, Share and Improve. LISTEN is about ensuring two-way communication to ensure the voices in our district are heard with respect and consideration from ongoing listening tours, scheduled meet and greets and an unyielding promise to respond to every inquiry within 48 hours. SHARE ensures we proactively share information with our neighbors with unprecedented transparency. And, IMPROVE couples the promise to do better for every student with hard metrics for renewed accountability including creating a full-time position for an Assistant Superintendent of performance who is singularly focused on "thinking about, working on, and closing our achievement gap all the time, every day."
We got into this position by making the same decisions and expecting different results. Come November we need three new players on the BOE if we're to truly embrace the opportunities in front of us on our path to making data-driven decisions that fully support the best needs of all of our students.
Shannon Cuttle:
I am excited to announce my candidacy for the South-Orange Maplewood Board of Education. This is a pivotal time for our students and community here in SOMA. Now more than ever we need strong, committed leaders and advocates who empower students, champion best practices and create welcoming, equitable, inclusive and affirming schools for all students and families. I've been a leader in the field of inclusion and education for over 20 years. I bring a strong and unique voice not currently at the table and bring a passionate and professional background on educational research, best practices, policy and oversight solutions.
I'm an consultant on intersectional, inclusive, safer schools, traveling nationally as a sought-after trainer, speaker, consultant and advisor to K-12 schools, universities and governmental agencies. Locally, I've been a strong, outspoken advocate for all youth and families, helping to end food insecurity at CHS, successfully co-organizing the CHS Senior Fund and Prom Pop Up Shop, chaperoning Midnight Madness, mentoring students, serving as Library Trustee, serving on the Advisory Committee of the SOMSD Parenting Center, and serving on the board of SOMA Action.
I'm inspired to run for BOE because I see clearly how my expertise as a policymaker will help transform the quality of our district with effective communication, consistent co-operation, policy expertise and bridge building that will contribute to systemic change. This change will have greater impact for more students than the individual volunteering and community organizing I've been doing. I'm an educator who became an education policy expert so I could work more effectively to care for, protect and help empower educate more kids. My life's work is creating inclusive and affirming schools and communities in which all children and families can excel and thrive inside and outside of the classroom. It's time to bring my expertise to the SOMA BOE to create the change we need to move our district forward together.
We need an experienced community advocate and educational leader working on district policy that will help not only to move our district forward together, but also to help repair the underlying issues that create such a large number of students and families who need advocates in the first place. Only with a student-centered climate and culture can we achieve the equity and excellence that are our district's primary goals. I look forward to meeting with the community at the many campaign events and candidate office hours I have planned. Join me on November 6th and vote for Safe, Equitable Schools – vote Shannon CUTTLE.
Javier Farfan:
My mom thinks I'm crazy — about running for the school board I mean. In fact, most of my family back in my old NYC neighborhood think I'm crazy. And a neighbor here in Maplewood just said the same thing. So why am I doing it?
Why me? What do I think I can bring to the Board of Education if elected? They are complicated questions, and they have complicated answers.
Some of the answers are familiar. For example, I could tell you that — like everyone else — my wife Nathalie and I moved here for the schools, to give our four-year-old son every advantage, to give him a lot of what we didn't have growing up in the inner city.  That's true.
And I could tell you that I've realized, talking to a lot of other pre-school parents and hearing stories about problems in our school district, that in order to ensure that our schools serve our children well, we need dedicated, proactive people on the School Board. And that is certainly true.
But as talking to my mom made clear, to really understand why I'm running, you need to understand how education has made me who I am.
At an early age, I was lucky enough to have some caring adults see something in me that I didn't yet see in myself. I have never forgotten what they did for me and I always said to myself that I would repay my debt to them by paying it forward, by making sure that other kids had the same opportunities that I was fortunate enough to have.
I come from humble beginnings. My family came to this country from Ecuador in the late sixties before I was born. They ended up in NYC — Harlem to be exact, on the west side, only a few blocks from Columbia University, someplace that for me, growing up, was light years away.
I grew up with a big, loving extended family that tried to give me and my siblings a positive environment. Especially my grandmother, our family's immigrant Queen, was determined to lead us through tough times in a tough city. My mom was a single mom trying to raise us while working two jobs, having very limited education and speaking only Spanish. My first experience outside of my family was the New York City public school system. My distant memories of those days are of caring teachers, new friends, and a new world, a world of learning. Initially, the school system didn't know what to do with me because I was one of the few Latino children that had come into the school system not knowing English. I was placed in Special Education because that is what they did with children who were "different."
My mom's language didn't allow her to advocate for my correct placement. But one teacher took a liking to me–God knows why–and decided I had potential. After a few months, I was moved into the regular class at PS 36. All I remember after that experience was that I loved school. It felt like my second home. I was in that district until the third grade.
Even when I got to high school, it was the teachers and other staff who made me feel like I was part of a community and helped keep me out of the bad situations that some kids fall into. Looking back, I think I was a handful and they had their work cut out for them.
During my teenage years, I pushed the limits. I wasn't impervious to the negative influences of my neighborhood. But those wonderful teachers never gave up on me, and my mother and extended family were always there.
With the help of my aunt, I got the financial aid I needed to attend SUNY Binghamton. It was a transformational experience for me because it was there that I realized how blessed I was to have the privilege of educational opportunity. Systems can be set up to weaken you, even school systems. But real education, and the people who fight for it, are always on your side.
While I was at Binghamton, a couple of friends of mine back in Washington Heights were murdered in a stupid feud. It affected me deeply: why was it me sitting in the red brick dorm, looking at those calm trees?
My sophomore year, I partnered with a group of friends and we began a non-profit named JUMP Nation which paired 7th and 8th graders with SUNY Binghamton students as mentors. I am so proud to say that the non-profit still exists 25 years later and has expanded to Syracuse University, with over 2,000 children benefiting from the program in that time period.
Following Binghamton, I received a Masters from Columbia University in Organizational Psychology and an MBA from NYU Stern School of Business. I began a successful career in Marketing. All because some caring teachers went out of their way to notice me and help me.
Several years later, an old college classmate called, and I once again found myself in the middle of a major volunteer effort. She was a  New York City public high school teacher in the inner city and was trying to do something for the girls in her school, to help them see the wider world and aspire to successful careers. In response to a challenge issued by Mayor Bloomberg, we submitted a proposal to create a school called the Urban Assembly School for Young Women in Business (UASYWB). I wrote the curriculum and assisted in developing the mission of the school. In 2005, our proposal won and we opened the school for 400 young female students in a new building in lower Manhattan. It's had its ups and downs, but it's helped a lot of young women.
From everything I've heard, one of the central challenges of our school district is to get every adult to see the potential in every child, to launch all of our students on a path of high expectations that leads to success in life. We need to understand that it is not just disadvantaged students or students of color who sometimes face a culture of low expectations. We all have a stake in making our school system work well for every child. We need to change the culture of our district so that all teachers and administrators never stop trying to unlock the potential in each and every child.
I think I know something about that — because I was on the receiving end of that from caring, effective teachers, and because I later leveraged that understanding in two very successful volunteer efforts. We can make our district one that engages all students, whatever their personal challenges, but we first have to believe that it's possible and understand how it's possible.
I know, deep in my bones, that it is. And that's why I'm running.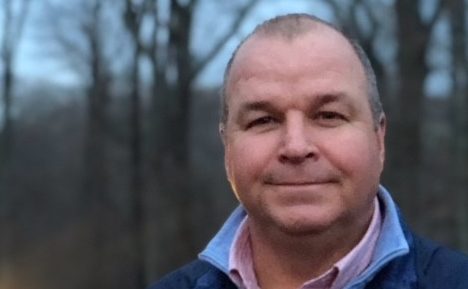 Michael Laskowski:
Maplewood/South Orange has been my home for the better part of my life. My education in the district began at Tuscan (K-1). I then went on to Montrose (2), was bused to Jefferson (3-5), then South Orange Middle School (6-8), and finally Columbia High School, graduating class of 1990. I created memories and lifelong friendships all while participating in a diverse education that prepared me to succeed in college. These experiences were a key reason I returned to Maplewood in 2003 with my wife Ann.
Having experienced the South Orange-Maplewood School District as a pupil and now as a parent of four children — Liam, 13, and Jake, 12 (both at SOMS), and Harry, 10, and Georgia, 6 (both at Clinton) — gives me a unique perspective. How we are as a district today, what we were in the past, and where we are heading in the future is very important to me. I am PROUD to have grown up and live in a town that is known as a welcoming, diverse community in close proximity to NYC; but I want more for our community. I want SOMSD to also be known as the PREMIER educational district in New Jersey for:
• Outstanding curriculum and facilities for learning and athletics
• Retaining and attracting innovative, engaging, dedicated and caring teachers and administrators to work with our diverse student population
• Bridging achievement gaps at the earliest stages of learning
This coming year, the BOE has to fulfill one of its most critical responsibilities. The BOE must recruit and hire a new superintendent. For the past 20 years, I have built a career in professional recruitment. I am eager to apply my recruitment expertise to helping the BOE select a superb superintendent who can fulfill our vision for educational excellence for all. To achieve this, we need members of the BOE who have experience with developing an ideal candidate profile that is consistent with the vision of our broader community. To accomplish this and our other goals, it is essential the BOE maintain consistent and clear communication with the community.
I am thrilled to be running with Narda Chisholm-Greene who shares my mission to achieve educational excellence for all. Over the next few months, I look forward to meeting residents, community organizations and township officials to learn more about why you love Maplewood/South Orange and what you would like to see improved in the coming years.
Annemarie Maini:
When I went to college in the late 1980s, my goal was to become the first person in my family to obtain a degree and to train as a math teacher. I really enjoyed all of the time I spent in graduate school at Syracuse, teaching incoming students, working in the Syracuse public schools and then, after getting my MA in Math Education, doing a year of teaching Probability, Linear Algebra and Calculus at Jefferson Community College in Watertown, NY.
In retrospect, teaching was and remains my true calling. Somehow, though, my career took some turns, starting with getting an MBA from Cornell in 1994, followed by a job at JP Morgan that lasted 11 years. That job was satisfying and I did very well. But in 2007, I really feel I came home. We had moved to South Orange, I left  JP Morgan Chase, and I purchased South Orange Country Day school. Teaching is my first love and running a preschool is my dream job. We try to take all of our very young students and super-charge their curiosity and teach them how to go about driving their own learning and then we graduate them to continue their educational journey through K-12, most of them into the South Orange-Maplewood School District.
I ran for the Board in 2015 because of my increasing concern about serious shortcomings in our school district. I have been hard at it for three years and — together with my colleagues on the Board — have only begun to turn things around. It is a rocky journey and I do hear the many voices in the community who are upset and anxious about a wide range of issues. I am running for a second term to try to stay focused on and finish the work we've started. I am determined to see through the changes we've undertaken and hopeful about the future.
Our district is on the cusp of making our schools places where all students feel welcome, respected, inspired and safe. Our goal is to help all students discover that they can, through persistence, curiosity and self-reflection, become lifelong learners. We can succeed if we harness the energy, enthusiasm and talent of everyone in our wonderful community.
In my nearly three years on the Board, I've learned that board members need the courage to make sometimes unpopular decisions, to stay focused on the district goals the Board adopts at the start of each year, the commitment to the work that needs to be done, and the temperament and ability to build consensus. I am asking for your vote again this fall so that I can continue guiding this work — to ensure that our district carefully implements and realizes our aspirational goals for all of our students.
I also urge you to get to know my running mate, Javier Farfan, who I am convinced will make a great Board member. You can read about him on our website at https://www.boe2018.com. We both believe in listening to learn and inform, collaborating to solve problems, defining effective approaches to Board oversight and providing leadership to stay focused on key district goals.
Most importantly, both of us believe that all children are capable of becoming successful learners, if our teachers take the time to know them and unlock their potential. Our district can be a place where we put the needs of children first in every interaction, action and decision. It will take courageous leadership and perseverance to meet to empower and inspire all students, and Javier and I are ready for that challenge.
Bruno J. Navarro:
More than 20 years of experience as a journalist — covering everything from education to municipal government, from business to technology, and everything in between — has provided me a unique skill set that includes a capacity to absorb varied viewpoints and factual evidence; it has also cultivated an innate, inquisitive nature. While I don't purport to have all the answers, I have the ability and the desire to discover the best course of action across a variety of topics.
As a parent of three young children (Esmé, 5, Felix, 4, and Oliver, 3), I also have a vested interest that will span two decades in the district's quality of education and its efforts to serve a diverse and growing student population. Having moved to Maplewood in 2015 from Brooklyn, I am grateful for the level of parent participation within the district, and the high standards that have resulted from that involvement. Our family is fortunate to live in a progressive, creative, socially conscious community, and we have been grateful for having encountered amazing educators over the past three years — yet I believe that the school district can do an even better job of communicating its goals and values, while itself achieving a higher standard of accountability and greater attention to the varied needs of its student population.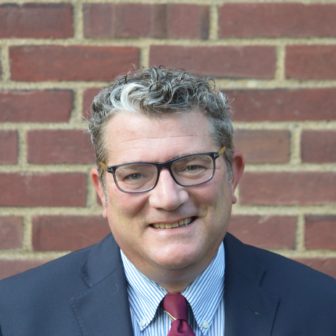 Christopher Trzaska:
As residents of Maplewood since 2005, my wife Janet and I have had the great fortune of seeing our children Christopher and Katie (a senior and freshman at Columbia High School, respectively) grow and thrive in the district for the past 11 years. As an active participant in their pursuits and their schools, I have gained more than a decade of personal experience and knowledge, which today informs my views and perspectives about the district and education as a whole. My earliest exposure to public education began in my own elementary years growing up on Staten Island as the son of a longtime New York City schoolteacher.
For the past 20 plus years, I have worked in operational risk management at four major global banks based across several domestic and international locations. Often equal parts firefighter, help desk and governance analyst, my role has covered myriad issues and initiatives over the years in financial environments fraught with unpredictability, internal and external pressures, competing priorities and tight deadlines. To be successful in the field, I have needed to be a non-linear thinker capable of learning and framing issues quickly, with an analytical eye for detail and an instinct for inquiry. It was as a student at Boston College, majoring in Philosophy and English, where I developed the non-linear and critical thinking necessary to get to the root of issues and ultimately to solutions.
The skills and qualities that have made me a trusted leader in the workplace translate seamlessly to the work of the Board of Education and the many concurrent initiatives to be undertaken by SOMSD in the near term, not least with regard to district financials, planning and policy review.
SOMSD is facing incredible challenges, most notably the budgetary pressures within the district, the multitude of moving parts within the upcoming once-in-a-generation capital plan, integration planning and execution, the heavy (and new) reliance on a data-driven approach to closing the achievement gap and tracking student progress, and the myriad factors driving the search for—and awaiting the hiring of—a new superintendent.
Through my work, I have proven to be equally at home working collaboratively or independently, to be as willing to quietly listen as to loudly advocate, and as willing to build consensus as to stand apart from the pack. What SOMSD needs now is a group of independent thinkers unafraid to tackle these tough and potentially contentious and unpopular decisions with increased transparency and effective communication, in partnership not only with a superintendent overseeing the administrative day-to-day, but also with those students, parents and residents who placed them there to provide the effective guidance and leadership so critical for the success of the district in the coming year and for years to come.
​I look forward to the conversations of the coming weeks and to earning your vote in November.