From a press release: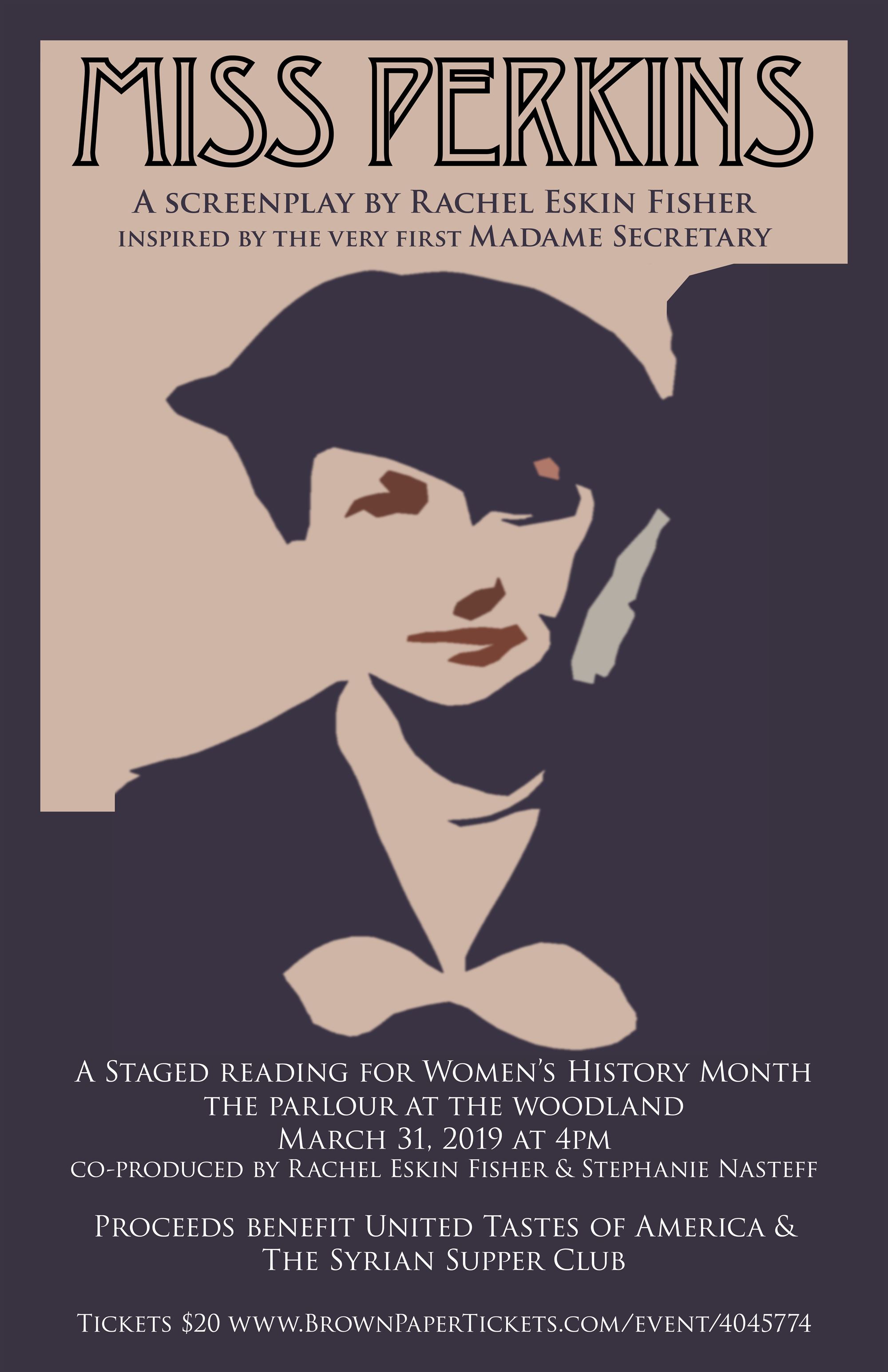 Before Madeline Albright and Condoleeza Rice came the very first "Madame Secretary" – Frances Perkins, FDR's Labor Secretary from 1933 to 1939. Not only was Perkins a woman in a man's world, but she brought a new perspective to public policy that led to progressive labor laws, New Deal programs, Social Security and more.
Already a social worker, Frances was radicalized and politicized by witnessing the Triangle Shirtwaist Fire in 1911. She devoted the rest of her life to worker's rights and other progressive causes. But Frances had secrets that she had to keep hidden, so she could keep her tenuous hold on power and continue to do justice.
Maplewood resident Rachel Eskin Fisher has written Miss Perkins, a screenplay dramatizing a chapter in Perkin's life – her fight as the only Cabinet member trying to help Jewish refugees fleeing Nazi Germany enter the United States. Maplewood actress Stephanie Nasteff and Fisher are co-producing a staged reading of Miss Perkins featuring some of our fantastic local actors along with great talent from NYC.
On Sunday, March 31st at 4 pm, join them at the Parlour at the Woodland to be entertained and informed about this undersung chapter of the American story.
The reading is held in honor of Women's History Month and connects profound issues shared by our times and Frances'. Proceeds will go to United Tastes of America and the Syrian Supper Club, women-founded organizations that help Syrian and other refugees start their new lives.
Advanced tickets available at https://www.brownpapertickets.com/event/4045774. See performers bios on the Facebook event page, https://www.facebook.com/events/316038945684400/.