In 2010, Valerie Braverman had a corporate career in advertising. She took floral arranging classes in her free time. This past time became a passion. Soon Braverman apprenticed with wedding-focused florists in New York City as she made plans to start her own floral shop.
Happily her dream came true as Brave Floral opened its doors on Baker Street this fall. As you look through the large front window, the space has an appealing simple, modern, bright and elegant look. There are some plants, a few arrangements, but surprisingly no buckets of flowers or arrangements on shelves.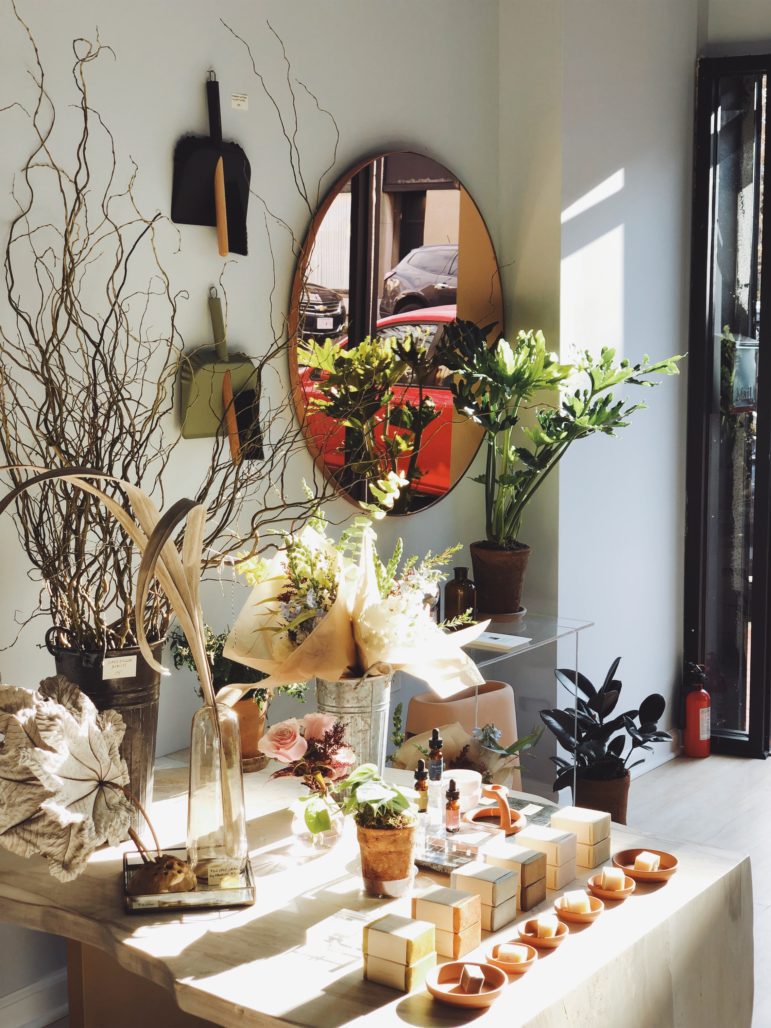 "We decided to keep the flower coolers in the back," says Braverman. "I felt the coolers were a barrier between my customers and the flowers," she says. Instead, customers are invited into what she describes as an "open kitchen" concept of floral design.
"We like people to see us working. This way they can ask questions as we create their arrangements," says Braverman.
"Our offerings are a curated selection of the best of what we can find each day. We rotate our offerings to bring only the highest quality and unexpected combinations," she says.
Brave Floral focuses on floral design for weddings and events like showers, small gatherings, corporate events, funerals and private parties in homes. But they also provide options for walk-ins looking for a bouquet.
"We have an appreciation for good design," says Braverman. "We create arrangements that range between modern, romantic, industrial and non-traditional styles."
But you don't need to have a big event to enjoy Brave Floral. They have on-hand arrangements each day you can pick up as you walk by. "We have Grab and Go bouquets starting at $28. They are perfect gifts to bring to a friend's dinner party or other everyday occasions. There are floral cup arrangements for $55. And we offer larger, signature arrangements ranging up to $195," says Braverman. If you'd like something specific, you can call a day in advance to order a personalized arrangement.
So the next time you need to bring beauty and elegance into your life, stop in to see Brave Floral. As Braverman explains, "it's our goal to take everyday things and elevate them."
Brave Floral and Home Objects, 87 Baker Street, Maplewood, NJ, 973-761-0026
Bravefloral.com
Instagram: @brave_floral
Hours:
Tuesday, Wednesday, Friday: 11am-6pm
Thursday: 11am-8pm
Saturday: 10am-6pm
Sunday, Monday: closed