The following is from the South Orange Elks
The South Orange Elks is pleased to announce a live music benefit to support the Columbia High School Music Parents' Association (CHSMPA.) The event is to be held Saturday, September 30th, starting at 8:00 p.m. The South Orange Elks will host the event at its lodge building located at 220 Prospect Street (between Fourth Street and Village Road), South Orange, New Jersey.
The event is open to all members of the public (ages 21 and over). Suggested donation of $15. A cash bar will be available. Tickets will be available for purchase at the door.
Proceeds from the event will support the curricular and extra-curricular activities of the music department of Columbia High School in band, orchestra, choir, music theory. Columbia High School is the senior school of the South Orange and Maplewood School District, including grades 9 through 12. "We are so grateful to everyone involved in this event," said Barbara Cokorinos and Brad Kalos, Co-presidents of CHSMPA. "We are all volunteers, and events like these help us support the Columbia High School music department in many of their efforts inside and outside of the classroom."
Dollar Store Riot will open the evening at 8:00 p.m., followed by Dot Dash at 9:00 p.m. and Tri-State at 10:00 p.m. Dollar Store Riot and Tri-State are each based in Maplewood, New Jersey, Dot Dash is based in Washington, DC.
About Columbia High School Music Parents' Association (CHSMPA)
Columbia High School Music Parents' Association (CHSMPA) is a volunteer group of parents, which supports and promotes the curricular and extra-curricular music ensembles of the Columbia High School (CHS) music department. Founded in 1994, CHSMPA was formally incorporated in 2006, and received nonprofit status as a 501(c)(3) nonprofit organization in 2007. Prior to 1994, CHS had a Band Parents' Association. With the creation of CHSMPA, the Band Parents' Association was expanded to include all areas of the music department – band, orchestra, choir and music theory.
With school budget reductions and a general reduction in funding for the arts in public schools, the role of CHSMPA has become increasingly important to the CHS music department. From Marching Band Camp in August to spring concerts in June, CHSMPA parents are active throughout the year in fundraising, encouraging participation in music activities, and providing physical support at music events.  https://chsmpa.org/
About South Orange Elks:
The South Orange Elks is a charitable, non-profit organization that has contributed to local groups, charities and causes for over 100 years. We support local children with special needs directly and through the Elks Camp Moore. We contribute to the veterans at the local VA hospitals and through the Elks Army of Hope. Our South Orange Elks Rent Party Garden supplies over 1500 pounds of fresh produce to local families in our local food pantries, and we contribute generously to the Special Olympics. Locally, we host meetings for other non-profits, we contribute to several youth sports teams and organizations, we donate to local schools and PTAs, school sports teams, music programs, and we proudly sponsor Boy Scout Troop 60. The men and women of the Elks are all volunteers. For info on becoming an Elk and events like our First Fridays live music, comedy nights, and others visit soelks.com or find us on Facebook.
About Dollar Store Riot: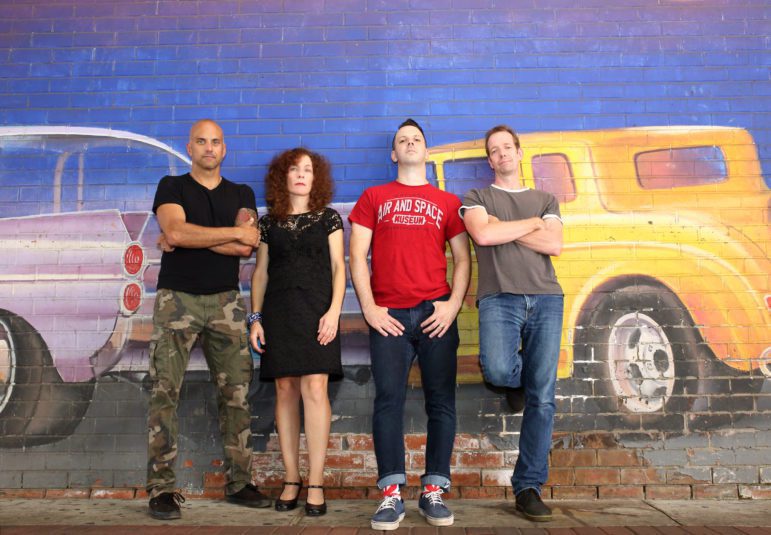 Maplewood, NJ's Dollar Store Riot is an indie "punk-n-roll" band that makes melodic walls of noise. It includes Paul J. Haley (guitar/vocals), Thea Kearney (vocals/guitar), Will Kramer (drums) and John Ramsburg (bass/vocals). They released the five-song E.P., Tiny Dirty Houses, in 2016 that is available from iTunes to Bandcamp to Spotify, along with promotional videos in early 2017. https://dollarstoreriot.com
About Dot Dash: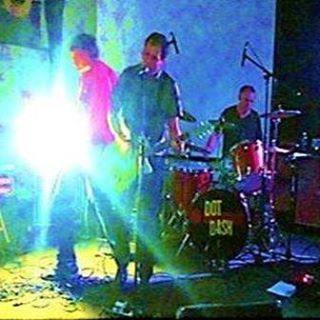 Dot Dash is a three-piece punk rock band from Washington, DC.  They have released five records, none of which went Gold.  https://www.facebook.com/dotdashdc
About Tri-State:

Tri-State is an indie rock band whose most recent album, We Did What We Could Do, was released by Mint400 Records in 2016. The band hails from Maplewood, NJ and consists of Brady McNamara (drums/percussion), Jeff Zelevansky (guitars/vocals, Julian Brash (guitars/vocals) and Scott Stemmermann (bass/vocals). The band's music can be found on iTunes, Spotify and other online outlets, as well as at https://tristatetheband.bandcamp.com/.