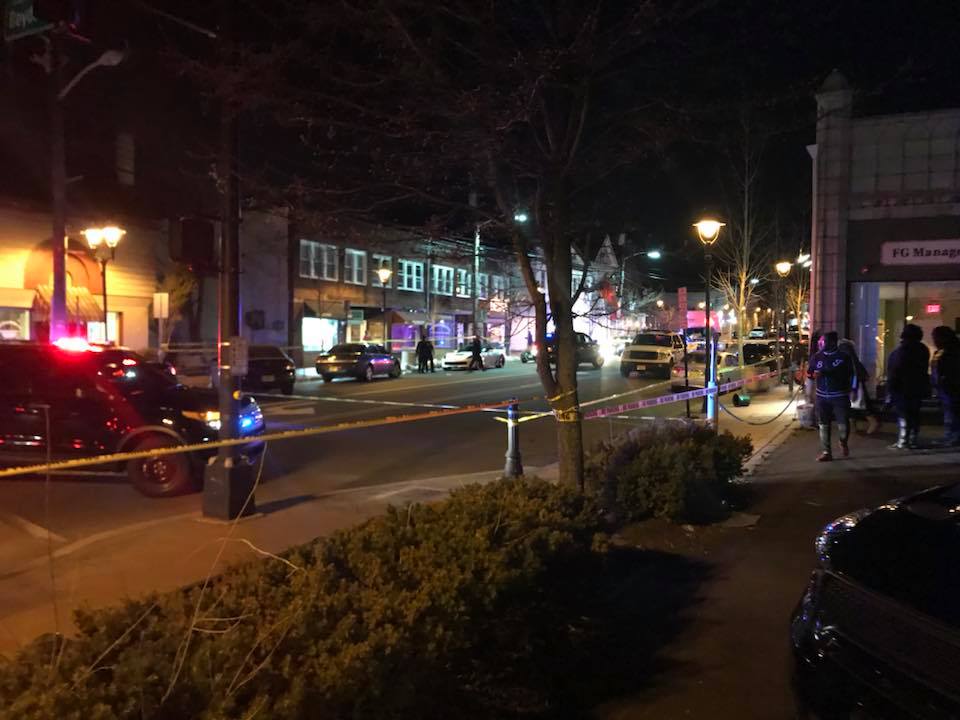 Updated: The victim has been identified as Altariq A. Brown, 30, of Livingston. Read more here.
The Essex County Prosecutor's Office has confirmed that a homicide investigation is underway in Maplewood after reported gunshots on the 1500 block of Springfield Avenue this evening.
Maplewood Acting Police Chief Jimmy DeVaul confirmed the report of a homicide on Springfield Avenue: "At approximately 8:15 p.m. on this date 3/24/18 Police responded to multiple 911 calls at 1553 Springfield Ave on a report of gun shots. I can confirm that a homicide occurred. I will not speak any further about victims or provide further details as this is an active investigation and it is very early in this investigation."
RLS Media reported that there was gunfire on Springfield Avenue this evening. Local residents have also reported that Maplewood Police closed off Springfield between Boyden Avenue and Tuscan Street and were seen interviewing witnesses on the street near Headliners and Bradford's Barr.