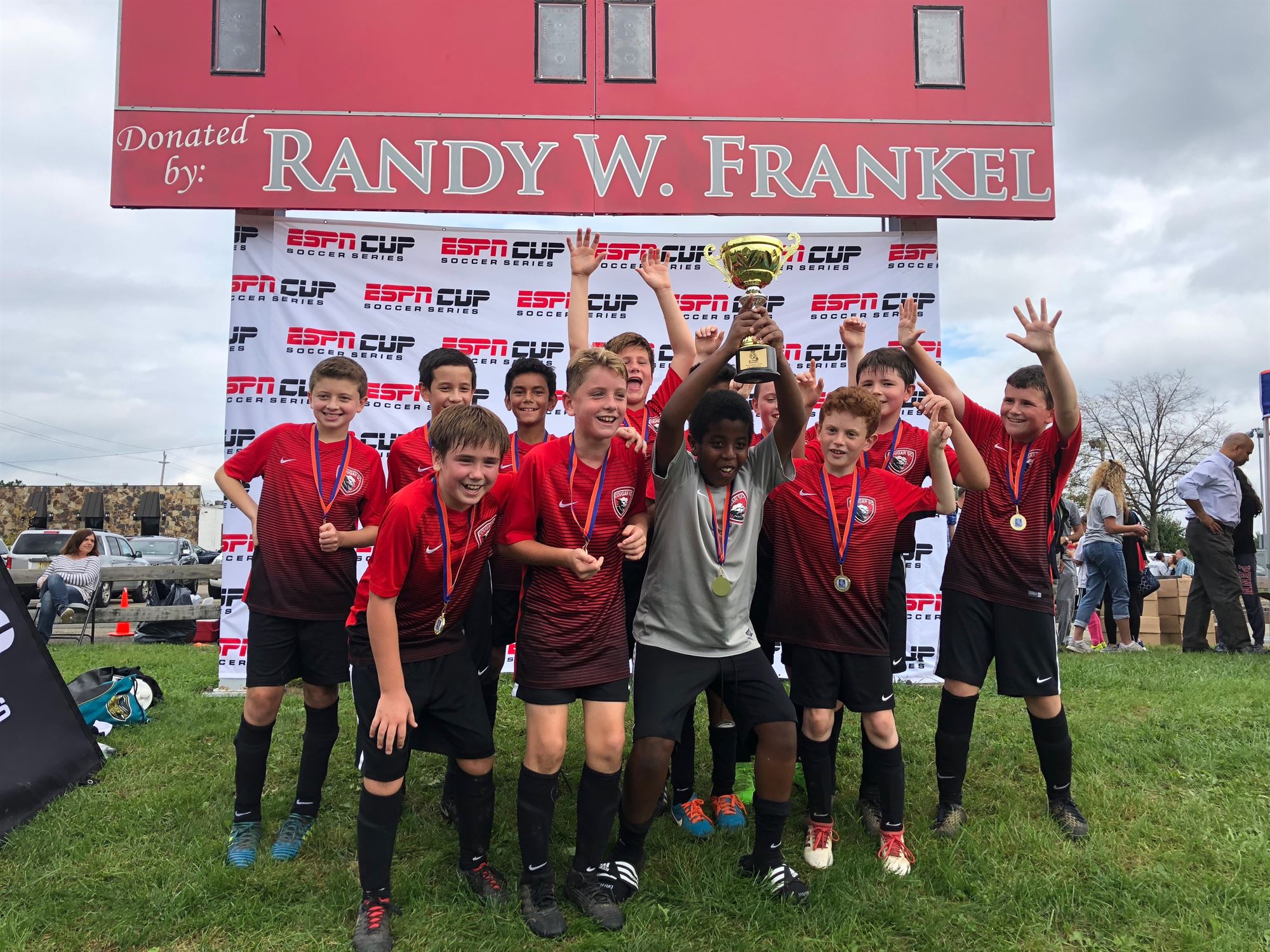 The Cougar U12 Boys Red Team from South Orange-Maplewood won the Parsippany Pride Invitational as part of the ESPN Cup, led by coaches Mike Soupios, Nick Pai and Peter Molica.
The tournament took place from October 5-7, 2018.
The Cougars dominated their bracket and bested the Emerson Eagles in the final, 4-3. See results here. 
Team trainer: John Webber
Players:
Owen Belisle
Zachary Calveric
Henry Griffiths
Lincoln Kessler
Charles Knutsen
James LaCroix
Rodman Martin IV
Matthew Molica
Rohan Pai
Max Poss
Sebastian Rios-Valdez
Theodore Sinyak
Henry Soupios
Ari Wasserman not pictured.