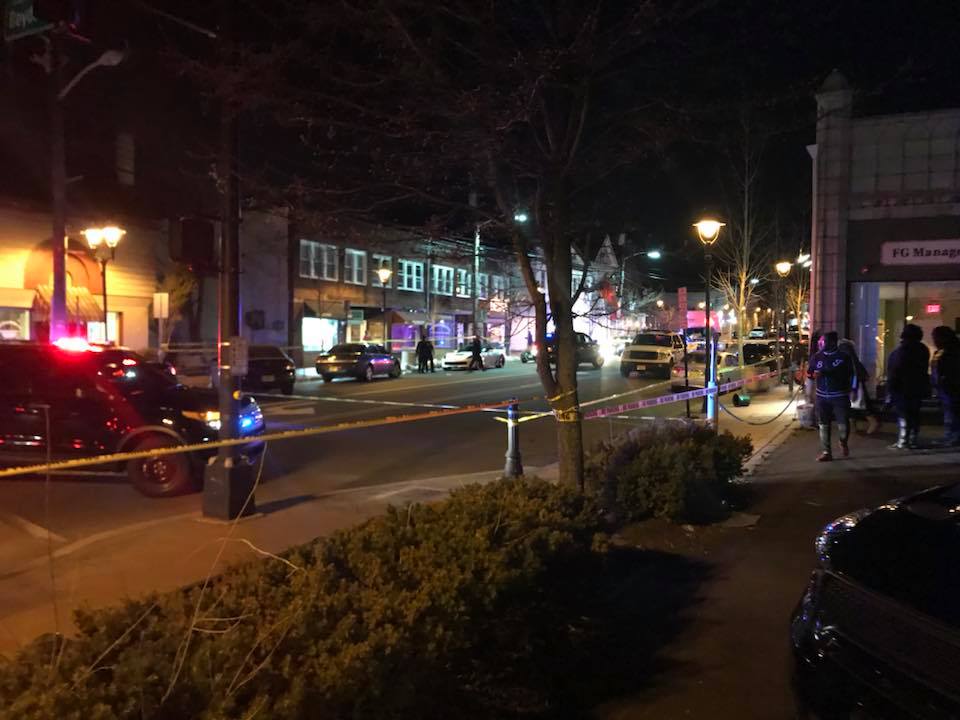 Altariq A. Brown, 30, of Livingston was fatally wounded by gun fire last night on Springfield Avenue in Maplewood.
Acting Essex County Prosecutor Robert D. Laurino and Acting Maplewood Police Chief Jimmy DeVaul confirmed that Brown was shot at approximately 8:20 pm yesterday. He was pronounced dead at the scene at 8:35 pm.
The Maplewood Police Department and the Essex County Prosecutor's Office Homicide/Major Crimes Task Force are investigating the fatal shooting at a restaurant on Springfield Avenue in Maplewood. DeVaul said last night, "Police responded to multiple 911 calls at 1553 Springfield Ave on a report of gun shots." 1553 Springfield Avenue is the address of Bradford's Barr, where police were seen interviewing witnesses last night.
On Facebook, a Boyden Boulevard neighbor described Brown as a young father of four and a business owner.
According to the Prosecutor's Office, no suspects have been arrested at this time; the investigation is active and ongoing.