The former home of a media outlet will be the future home of a creative outlet.
463 Valley Street in Maplewood is about to come alive after remaining dormant for roughly six years. The 4,800-square-foot building was previously home to the News-Record, a local newspaper that began publishing over a century ago and was originally named the News-Record of Maplewood and South Orange.
The building was purchased by a family who will be launching Platinum Art, a creative studio that will feature a host of visual art and music activities for all ages.
Over the last month, bright blue and white signage has replaced the faded News-Record lettering.
The Village Green spoke with Nana — she prefers to go by a single name — who is co-owner of the new venture. "The business is co-owned with my siblings and in-laws making it a family affair," she said. "As a family, we enjoy spending time together doing new and unique things that allow us to express our creativity."
Nana said that the family plans to open Platinum Art in December of this year. "We will serve as a place where people of various ages can come have a unique artistic experience in a fun and social environment," she explained. "The entire building will be utilized as a creative outlet with various art mediums."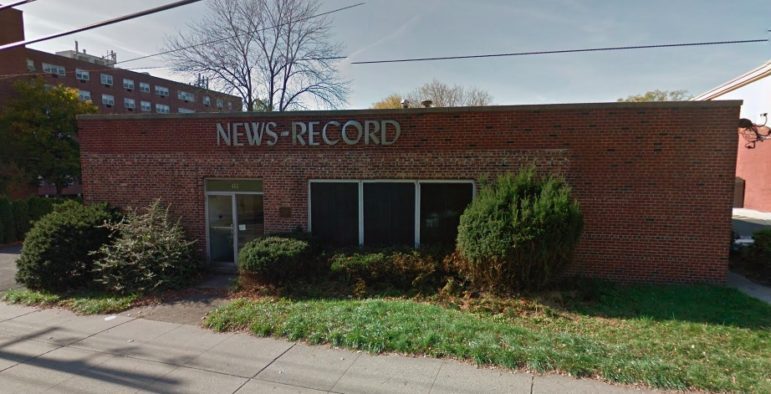 Dave Williams will helm the new studio as the "master artist," Nana explained. "[He] has been painting, drawing, writing and recording for over 25 years."
Platinum Art will also feature special programming, including "Sip n' Paint" classes.
And there will be music. "For those who love music and singing along, we will host events that allow you to unleash your inner rock star," Nana said.
The Village Green will provide further updates for the opening of Platinum Art.