The following is from the South Orange Performing Arts Center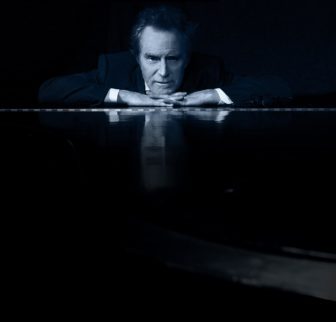 Critically acclaimed award-winning singer-songwriter JD Souther will bring his musical talents to the South Orange Performing Arts Center on Sunday, November 12 at 7:30 p.m. in An Evening With JD Souther.  A musical man with a storied past, JD Souther is credited with writing and performing songs that defined entire generations, including "You're Only Lonely" and "Her Town Too" (with James Taylor) . He continues his endeavors today by bringing new music to audiences old and new.
John David "JD" Souther was born into a musical family, so it's no surprise he followed in his father's footsteps. Inspired by the artists his father worked with like The Mills Brothers, The Three Sounds, and other jazz greats, he made his way to the legendary West Hollywood club Troubadour by the time he was a young adult.
"Hanging out in the bar at the Troubadour with Glenn Frey and Jackson Browne and playing open mic Mondays, then opening for Poco and The Flying Burrito Brothers — it was the best study in songwriting I can imagine," says Souther.  That songwriting apprenticeship led him to co-writing some of the Eagles' greatest hits, including "Best of My Love," "Heartache Tonight," "New Kid In Town" and "How Long."
He left his mark on the history of music and in 2013 he was inducted into the Songwriters Hall of Fame for his contributions. A Jack of all trades, he has had a foot in almost every industry from writing and recording to acting, guest starring in iconic TV series such as Thirtysomething and Nashville while on a hiatus from recording.
His newest musical collaboration began in 2008 with a new focus in jazz, and he has been on that path ever since. His most recent release is Tenderness, an album that is an epic exploration of love gone wrong and love long gone.
JD Souther will make his way to the South Orange Performing Arts Center on Sunday, November 12 at 7:30 p.m. Tickets are $35-$45 and are on sale. Tickets can be purchased online at https://www.sopacnow.org/jd-souther/ or by calling the box office at (973) 313-2787.