From Maplewood Middle School: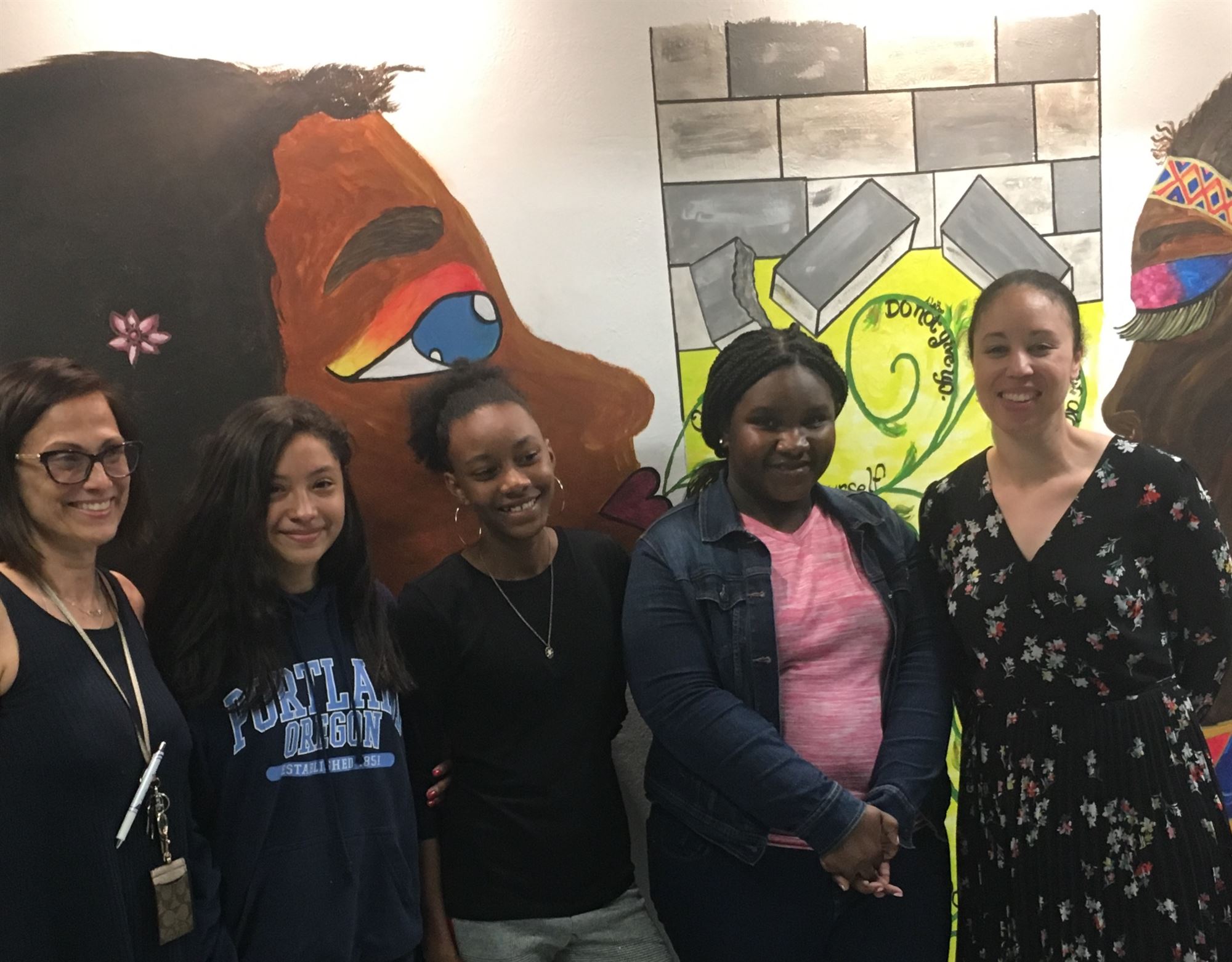 Maplewood Middle schoolers Aasiyah La Boo, Kelly Vilsaint and Regie Deeble-Jackson worked tirelessly over the past school year to create a powerful work of art on the walls of Maplewood Middle School — with a ribbon-cutting in time to celebrate Pride month. The project took the entire 2017-2018 school year with lighting being completed in the fall of this school year. The mural is located in the the basement hall of MMS.
When asked where their ideas came from and how they worked together, Aasiyah stated, "We knew each other from PE and Art, but we really got to know each other through our ideas. We used our individual ideas to come back together each work and work to create one image." Kelly added, "The mural couldn't be just anything, it had to be what the people wanted to see."
"[Art teacher] Ms.[Lorraine] Sudol started us off with notebooks, pencils, nice markers (graciously donated by the Achieve Foundation) and plenty of time after school. We all came back with ideas," shared Kelly. Ezra came up with the idea of a wall that exists in the world between people, Aasiyah had the idea of breaking it down, and Kelly thought of the wind blowing to break it down with powerful ideas. From all, "It was great that we were able to do it." The quotes and the additional artwork placed inside of each figure's hair was contributed by MMS student artists.