The following is a press release from co-owner Jennifer Carlin, written by Sandy French, about the upcoming new restaurant 'The Cassidy' opening at the Clarus, on the site of the former Maplewood Post Office: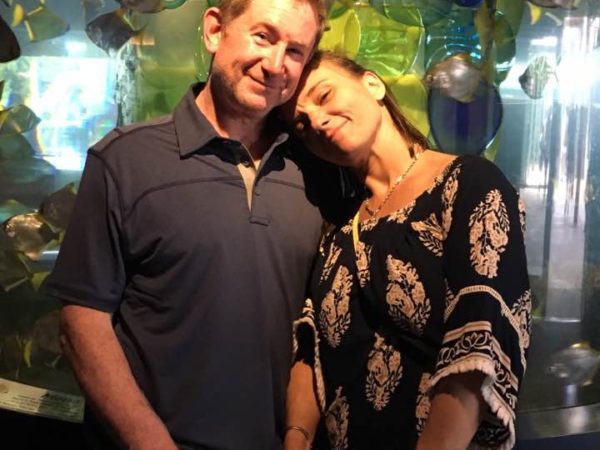 Husband and wife team Tom and Jennifer Carlin are looking forward to their new restaurant venture in the heart of Maplewood Village. What was once the post office building will now house "The Cassidy," which will be, in Tom's words: "a community craft bar and kitchen where everything is made in-house daily and everyone is welcome." Construction of the new building will be finished this summer and the Carlins predict the new restaurant will open in late fall.
Carlin is no stranger to the restaurant business. A graduate of Rutgers University, he has worked in many New Jersey and Manhattan restaurants, learning from elite chefs such as Jonathan Waxman, (Jams) Tom Colicchio (Mondrian), Barry Wine (The Quilted Giraffe) and Alfred Portale (Gotham Bar and Grill). Now an accomplished executive chef in his own right, Carlin owns and operates the Gladstone Tavern in Gladstone NJ, which opened in 2006. Tom has put his heart and soul into creating innovative and delicious food. His dishes range from the simple to the sophisticated, but are always seasonal, as Tom works with local farmers to procure the freshest ingredients for his menus.
The location of Carlin's new restaurant in Maplewood is not without controversy. Locals protested the proposed dimensions (especially the height) of the new building, fearing the size of the project would clash with the quaintness of the town's older architecture and facades.  The building's developer, JMF Properties, negotiated with town officials and agreed on a design plan of three stories rather than the proposed four. While still the tallest building in Maplewood, and with some parking issues surrounding its construction, the Clarus Building will not be a favorite of some Maplewood residents. But many former nay-sayers are now pleasantly surprised with the look and feel of this almost-finished residential and retail property.
Tom and Jennifer Carlin hope to sway any fence sitters with their homey but contemporary bar/restaurant model. Having grown up in South Orange and now residing in Maplewood, Tom cares about the Maplewood "vibe" and is designing his space and menus with the experience of a successful restauranteur– and also a local boy making good. Tom thinks The Cassidy will be a "perfect fit for this town." "It's like coming home," he says with a smile. The Cassidy will offer different experiences for different customers, offering the perfect space for both high end, innovative dining but also a chance to get a burger and a beer and not spend a lot of money.
Carlin insisted on his own interior design. The Cassidy, at approximately 4,200 square feet, will have seating for 120. Important components of the design include an open kitchen and a large bar, which will be "accessible and comfortable."
Jennifer is excited about the concept of a bigger bar area: "More people will eat dinner there. Instead of waiting for a table, couples can eat dinner at the bar. It's more intimate, and also kind of fun." The 12-foot-wide window looking into the kitchen will provide entertainment for the customers, "like a live cooking channel," jokes Tom. Jennifer adds, "Usually there's a big wall, (between kitchen and dining room) but the open kitchen creates a situation where front of the house and back of the house work better together."
In fact, a happy and experienced staff is a goal of Carlin's. Many of his Gladstone Tavern employees have been with the restaurant since its opening. Customers enjoy seeing their favorite servers and as Jennifer says, "The food brings you there, but it's the lighting, the music, the details, that bring you back." At The Cassidy, Jennifer will continue in her role as company accountant, but also work front of the house, and Tom will be able to oversee both restaurants, trusting day-to-day cooking and staff management to his chefs de cuisine.
Tom notes that The Cassidy "won't be going for the country charm" of the Gladstone Tavern. "It will be more contemporary," he says. But the business model and the food will be similar. Tom and Jennifer look to each other for the best way to describe the food at both restaurants. Their answers come in a happy, tag-team approach, where one starts the phrase and other elaborates. "Fresh, American comfort food." "Updated." "Very seasonal." "Accessible." Jennifer adds that The Cassidy will be a "from-scratch kitchen," where everything put on the plate is handmade and the chefs take full advantage of fresh ingredients, from stocks to stems. Even the cocktails will be "craft," she says, with an understandable sense of pride. "Bartenders will make their own syrups and squeeze their own juices. A margarita won't be from a mix—everything is fresh."
One thing both Tom and Jennifer feel strongly about is that The Cassidy be family friendly. The Carlins have family suppers twice a week and their older kids — they have five between them — have worked at the Gladstone Tavern, starting as dishwashers and bussers to learn the ways of the kitchen. Tom's eldest is engaged to be married to someone she met while working at the GT. And the kids have ideas for dishes, desserts and menus. Even the name "Cassidy" is a nod to the daughter of a lifelong family friend and business partner.
Tom and Jennifer want The Cassidy to be a place that welcomes families but also where kids will enjoy the food. "We want to offer kids more than just chicken fingers and mac & cheese," Tom says. "Kids these days are ordering salmon and vegetables." Jennifer predicts that maybe smaller portions and lower prices for kids' dishes will keep both young foodies and their parents happy. Tom is confident that kids who come in with their families will come back years from now as young adults, and bring their friends with them. Like the farmers he works with, he's "planting seeds" for a new customer base.