From Maplewood Village Alliance:
This Black History Month, we are celebrating our Black-owned businesses and the contributions these Black entrepreneurs make to our vibrant and lively village.
Whether you frequent these businesses or this is your first introduction, we hope you will visit, shop, and celebrate them during Black History Month — and all year long!
Read about more Black-owned business in Maplewood Village here.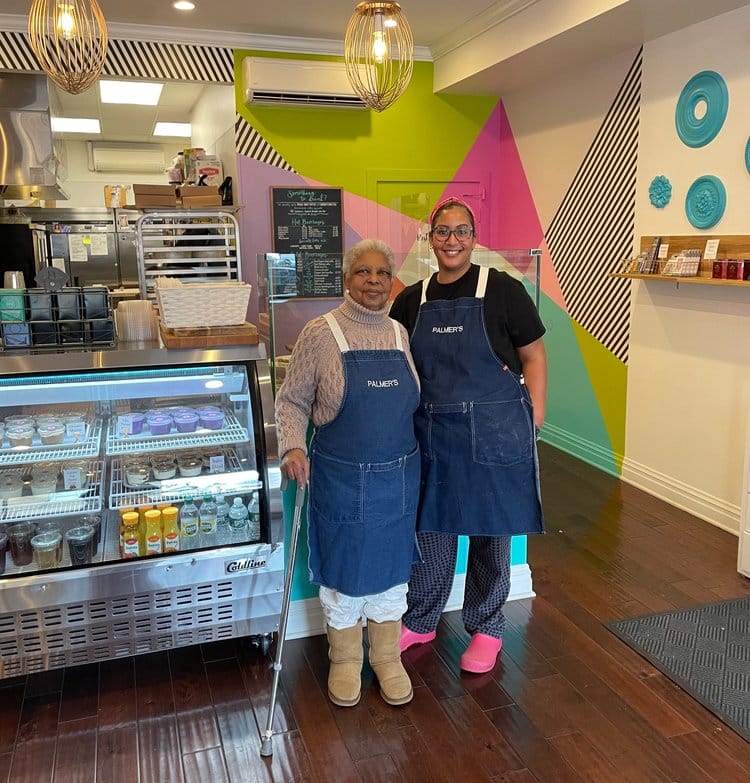 Palmer's Bakehouse
171 Maplewood Ave
Owners: Kia and Joan
"Palmer's Bakehouse specializes in small-batch, handcrafted sweets and savories. Our shop produces unique artisan treats, filled with love and quality ingredients. We pride ourselves on keeping the fun in our food.
"We have a rotating menu that changes based on the seasons, as well as whatever amazing ingredients we're able to source for the week. We'll always have something sweet (muffins, scones, banana bread, crumb cake, cookies, cupcakes, brownies, krispie treats, chocolate mousse, cake, and more) or savory (quiche, buttermilk biscuits, and hand pies) for you.
"We also have delicious specials like our famous cinnamon rolls on Saturdays OR our beloved donuts on Sundays!"