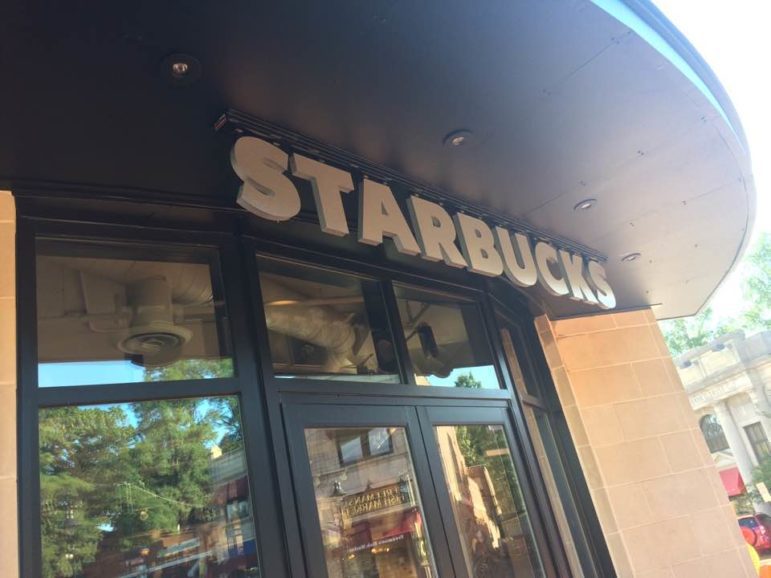 The new Starbucks in Maplewood Village is on track to open this Thursday, August 10 at 5:30 a.m., according to workers setting up at the shop this evening.
The staffers said that the store hours would be 5:30 a.m. to 10 p.m. daily.
Starbucks will be the first retail tenant in the new Clarus Maplewood building to open. A farm-to-table restaurant and BCB Community Bank have also been announced for spaces in the groundfloor of the building. The second and third floors contain 20 one-bedroom and two-bedroom apartment units. The building also features a fitness center, lounge, lobby, bike storage, parking and electric car charging station for tenants.
The Starbucks' lease has been quite controversial. Although national chains like Bank of America and Wells Fargo rent spaces in Maplewood Village, the commercial district is distinguishable for its many locally owned, mom-and-pop businesses — including coffee shops like Village Coffee, Palmer's Sweetery & Cafe and The Able Baker. Despite outcry, Maplewood officials say that the Starbucks lease does not violate a  2003 ordinance restricting fast food chains in Maplewood. Proponents say that Starbucks will provide coffee for early morning commuters as well as an evening option when other cafes are closed.
Read more here:
Starbucks Is Not Fast Food According to Maplewood Ordinance, Say Officials