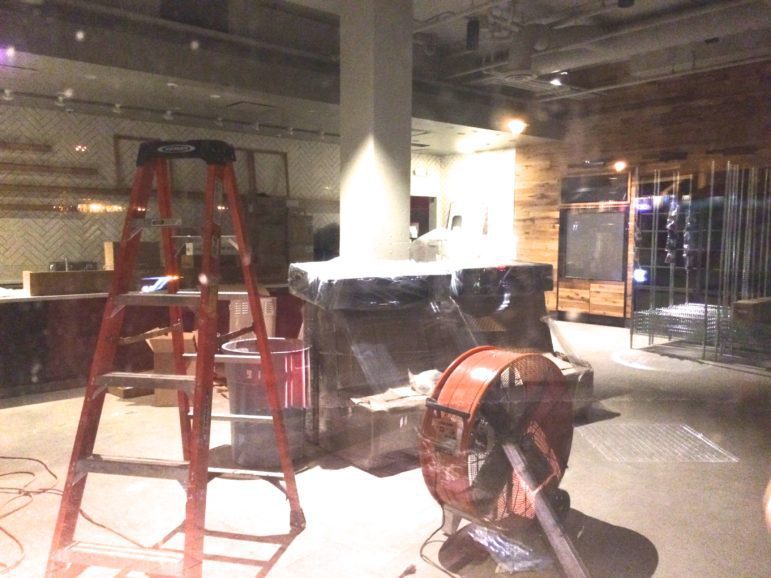 A year after signing a lease on the space, Starbucks is aiming to open its new location in Maplewood Village by early August.
News of the projected opening date will come as no surprise to anyone who has frequented downtown Maplewood in recent days. "Coming Soon" banners with the Starbucks logo appeared in the windows a couple of weeks ago and a quick peek in the windows shows that much progress has been made on the interior — including counters and wall treatments.
Joe Forgione, who owns and developed The Clarus, reported the projected early August Starbucks opening date to Village Green.
Commercial leases have also been signed in The Clarus for BCB Community Bank and The Cassidy, a farm-to-table restaurant to be owned and operated by Maplewood couple Tom and Jennifer Carlin, who operate Gladstone Tavern in Gladstone.
Above the ground floor are 20 rental apartment units. The building was developed on the site of the former Maplewood Village Post Office.
Read more about The Clarus here:
Starbucks Is Not Fast Food According to Maplewood Ordinance, Say Officials
Starbucks, BCB Bank are Tenants at Clarus in Maplewood Village
Maplewood Approves Liquor License Transfer for New Clarus Restaurant
Maplewood Resident, Local Chef to Open New Restaurant at Clarus
Maplewood TC Grants Easement to Clarus Developer to Pave Way for Restaurant