From the Achieve Foundation: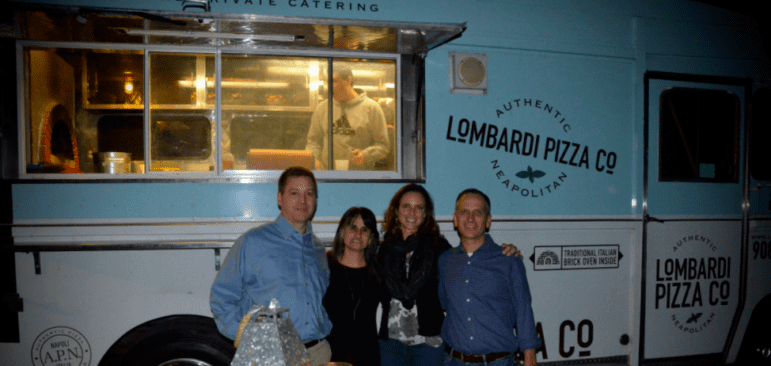 Families and businesses in South Orange and Maplewood are setting their tables for the Achieve Foundation's biggest annual fundraiser, Night of 100 Dinners. The festivities begin on Friday, March 2 with a "Sweat and Sip" party hosted by D&I Fitness (9 W. South Orange Avenue, South Orange) from 7:30 to 10:00 PM. Sign up for a fitness class, or come for the dance party at 8:30. Click here for more information or to register: http://email.4elbows.com/t/y-A2AB3D42B9B398C1.
Maybe fashion's more your speed? You're in luck, because Sadie's clothing store (65 Valley Street, South Orange) is hosting a "cocktail style brunch and shopping party" starting at 10:00 AM on Saturday, March 3rd. Drink and nibble while you contemplate purchasing something new for spring and support a unique new business at the same time! Register here: https://www.greenvelope.com/event/Sadies.
As a guest at a Night of 100 Dinners party, you'll make a tax-deductible donation to support all of Achieve's great programs in the schools, including volunteer tutors, grants for educators, professional development, expanding music and STEAM education.
Even easier than shopping: all you have to do is eat to benefit Achieve! Two Maplewood eateries are supporting the event. Take the family out for breakfast at the Maplewood Diner (1473 Springfield Avenue) on Sunday, March 4, and the owners will donate at least $250 toward Night of 100 Dinners – more, depending on the turnout! From 5-9 PM on March 6, the Park Wood Diner (1985 Springfield Avenue) will contribute 20% of their proceeds to the foundation. No reservations necessary at either restaurant. Just mention Achieve Foundation when you get there!
The Achieve Foundation is grateful to these wonderful businesses and to hosts who are entertaining their guests at 30 parties in both towns for the event. When you see them in town or partake of their services, please be sure to thank the following sponsors, who are underwriting event costs to maximize the benefits of the event for students in all ten South Orange and Maplewood public schools:
Able Baker
Vanessa Pollock Properties Group
CKO Kickboxing
Sprout
Anthony Garubo Salon and Spa
Verjus
Maplewood Diner
Park Wood Diner
Beth & Paul Daugherty
Elizabeth Baker and Joel VandeVusse
The Peacock Family
The Strugger Family
Eve Michel and Alfred Milanese
Caitlin & Ted Bohlman
Heather & Mark Truscinski
Nicole and Jeff Drury
Contact: Deborah Prinz, [email protected]