Statement by Candidates Felisha George and Avery Julien:
As we wind down our campaign for the South Orange-Maplewood Board of Education, and continue to seek voters' support on Tuesday November 7, we enthusiastically endorse someone who we never viewed as an opponent, but rather a kindred spirit – Anthony Mazzocchi. We believe Anthony will be an excellent addition to the Board of Education and we look forward to working with him to make the students of our school district a priority.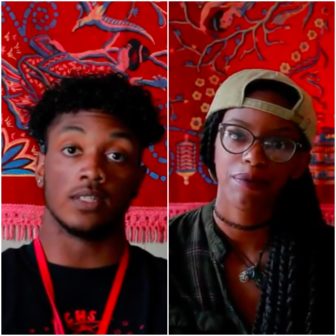 As we have journeyed on the campaign trail we have come to appreciate Anthony's compassion for children, his courage in calling out the nonsense of the district's infatuation with standardized testing, and his critique of our school district's 'one size fits all' approach to education. As a teacher and school administrator, Anthony will bring to the district a perspective that only one current Board member – Johanna Wright – brings to their work on the Board of Education. Together, our candidacies represent the only K-12, South Orange-Maplewood experiences in the field. We are all homegrown and community focused.
On November 7 voters can make a dramatic choice for the future and begin the process of reinventing public education in our communities. The incumbents have failed and no matter their campaign rhetoric, they have not proven themselves up to the task of modeling a school district that embraces the differences our students bring to the classroom or encourages the fulfillment of their potential. It's time for a change. It's time to put students first.
On November 7 vote – Julien, 3H – Mazzocchi, 4H – George, 6H. Three candidates with the experience that matters most – products of the South Orange-Maplewood School District.