On May 9, South Orange residents will head to the polls to elect three of the six Trustees who sit on the Township's governing body. (The election for the other three seats takes place in 2019; terms are for four years.) Village Green will be posting profiles of each candidate as the candidates respond.
One of the four candidates for office this year is incumbent Steve Schnall. Here are Schnall's responses to our questions: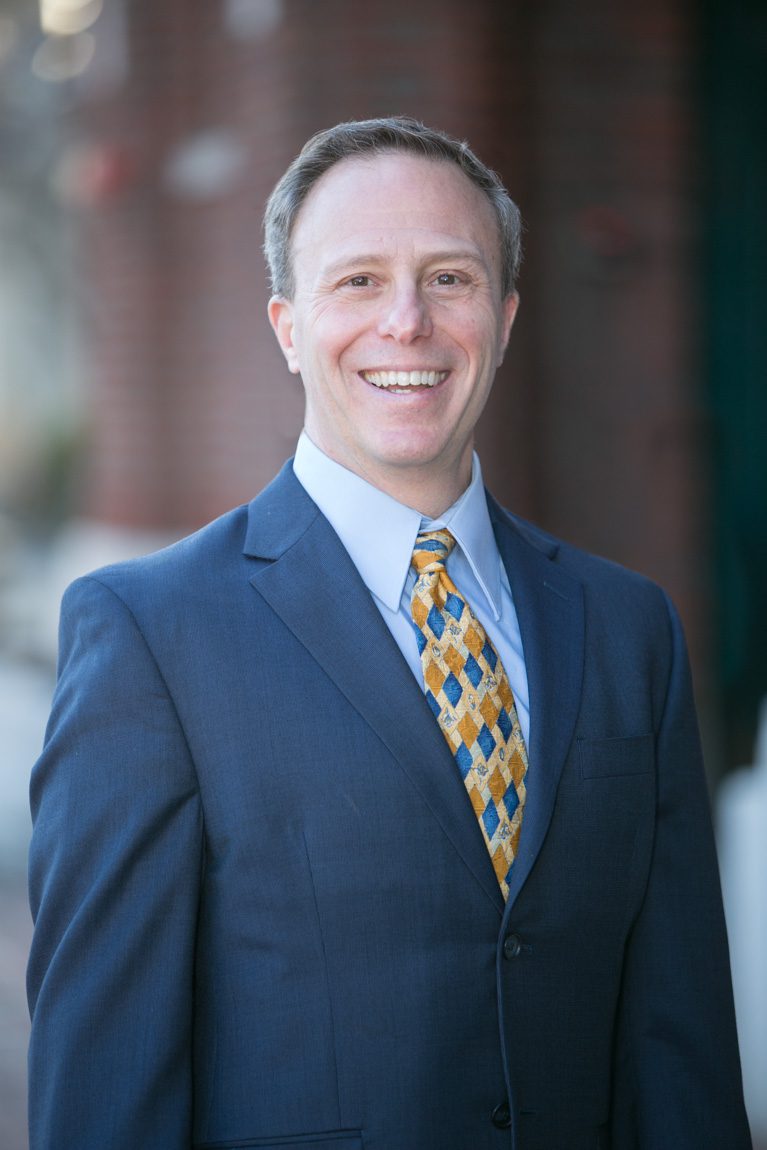 What's your name?
Stephen A. Schnall
What brought you to South Orange?
Like many, I came here for the diverse community, easy commute to NYC, plentiful opportunities for recreation and personal enrichment, and a quality education for my daughter.
What is your professional background?
After graduating from Lafayette College with a degree in Math and Computer Science, I was fortunate to have a successful 30-year professional career that now permits me the freedom to devote my time, interests, and talents to public service and to give back to the Village I love. During that span of time, I helped companies to leverage technology and information systems to achieve their business vision. I attribute my career and non-profit success to my leadership skills, an ability to collaborate to achieve common goals, and to inspire and encourage active participation. One of my more recent professional jobs was working for a company which focused on helping businesses establish guidelines and codes of conduct to build a culture of "doing the right thing." My SCCE [Society of Corporate Compliance and Ethics] certification as a "Compliance and Ethics Professional" informs me in my civic duties to uphold transparency and sharing of information among Village government, residents, and business owners.
What issues, organization, events, etc. are you involved in locally?
I have long been an active member of our community and schools, and currently serve as a South Orange Trustee as well as being the Chairman of the Essex County College Foundation Board, with its main campus in neighboring Newark. As Village Trustee I presently chair the Recreation and Cultural Affairs Committee as well as serving on the Planning and Zoning, and Finance and IT committees. During these last four years, I have chaired the Public Information and Marketing committee, as well as served on committees such as Community Relations, Historic Preservation, Seton Village, South Orange Village Center Alliance, Youthnet and am our trustee liaison to SOPAC.
I continue to work with the South Orange Village Center Alliance to collaborate on ways to attract desirable businesses that will become popular destinations for residents, students and visitors. Another ongoing focus of mine is to coordinate the Town and Seton Hall's still untapped mutually beneficial assets.
Development is far and away the biggest topic we hear about from readers. Some worry that the new developments are overtaxing our school system. Others fear that they are bringing in too much traffic and putting a strain on an already tight parking situation and transportation infrastructure. What is your response to these concerns?
Under the government's leadership, the Village is bringing in new projects that increase tax ratables, since we do not have much in the way of commercial businesses paying taxes. Most of the tax burden is on our residents, and we strive to offset the cost-of-living increases while maintaining or adding to the desirable services available in our town by finding new revenue, either from new development, or outside grants. Recent private development has brought new vitality to our downtown and almost $1 million in yearly municipal revenue. Based on our Vision Plan, we focus the new projects to our Downtown with the goal of leaving our other neighborhoods less affected. However all actions do have an impact, and can cause strains on traffic during peak times. This is part of the necessary trade-offs which occur when living in such a desirable town as South Orange. We also have learned that the new developments are adding very few net-new students to our already burdened school system – indeed there are only a few school-aged students in these new apartment buildings.
That said, we must continue to monitor current and plan for future smart growth so it does not put an excessive burden on our infrastructure. I want to push for increased usage in the "sharing economy," such as transportation alternatives like expanding the use of our jitneys and other commercial car-sharing companies which can reduce the amount of car ownership and usage in our downtown.
Retail has been slowly turning the corner in South Orange, but it's been a long tough slog. What more is being done or can be done to attract and retain retailers? Do you see South Orange as attracting more outside retailers/restaurateurs or fostering more homegrown mom-and-pop businesses?
We have experienced recent good results in terms of several new restaurants and businesses in town, much of that due to the efforts of our Village Center Alliance (SOVCA). This group of combined staff and volunteers are responsible for the general improvements we have seen in terms of overall cleanliness and beautification as well as the number of events in town such as Play Day, Food Stroll, Farmer's Market, Small Business Saturday, Train station centennial celebration, Pop Up shops and art galleries in temporary spaces, and the Downtown After Sundown music that runs from Memorial Day to Labor Day. By bringing new and more people into our Downtown, it is helping to recruit new businesses seeking to open where they can get the necessary foot-traffic for them to be successful. SOPAC also brings in over 50,000 people annually, many whom also eat at our restaurants and spend their money in our Village. The plan is to continue to add vitality to our shopping corridors and actively recruit businesses in our region who would complement the existing set of offerings. I also am exploring an idea of adding more co-retail spaces that would help incubate local businesses who are looking to market test their businesses while not having to make major capital investments until they are ready.
What is the best way to lower the tax burden on local residents? Can any more real savings be gained through shared services? Can we develop our way out of high taxes? Or do we need to get to Trenton and lobby for a statewide solution?
As mentioned above, our collective task is to offer best services for our community while maintaining fiscal responsibility and stabilizing the already high taxes. This can be done through new business projects, finding cost efficiencies through shared services and consolidation, and getting our share of federal, state and county grants. One of the largest areas of impact comes from the potential changes to the state school funding algorithm. It is essential for us to continue to push for fairness and receive financial support for our school system. Therefore I will stay active in working with our elected officials to advocate for the necessary changes, especially with the upcoming gubernatorial election this November.
My focus has also been on volunteer engagement, as I believe that since we have an already short-staffed municipal office, we must offset this with our concerned and capable residents who are ready and willing to work on projects that leverage their time and capabilities. I am spearheading a new software application that will allow us to recruit, register, retain and reward volunteers and offer them plenty of opportunities to get involved and make a real difference in our Village.
How important is it to retain empty nesters? How will new development projects help with this? Is there a way to lower costs for seniors?
I believe that it is very important for us to allow for our residents to remain in the community that they love and have supported for many years. They provide us with a great historical perspective that we should continue to embrace so as to inform us as society continues to evolve. By keeping both these individuals and some of our best physical buildings and assets, we maintain a pride for our caring Community. By offering a wide array of housing alternatives, we can allow empty-nesters to age in place and downsize if they so desire. One option worth further consideration and support is for home-sharing, where individuals can share a common house and live as a communal supportive family. New downtown apartments also have great appeal for older folks who like the proximity to and walking in our downtown. I support negotiating with our residential developers to allocate a certain number of apartments for this designated purpose.
We also have a senior citizen discount card and a new two-town employee who is helping seniors with new and existing services aimed at making their lives safer and better. I also want to work with Seton Hall University to create an inter-generational program where town residents can work as mentors to students in exchange for residents gaining further access to university assets, such as the ability to audit classes, either on campus or online.
Aging infrastructure – What's next for the library, the Baird, the police station and other properties owned by the town? Can we afford the upgrades and maintenance?
One of the things that I/we discussed four years ago was the importance on taking on our aging infrastructure that was not getting the appropriate amount of attention. As a result, we have acted to arrange to have adaptive re-use of the old Village Hall building, assuring it of a complete restoration of its beautiful exterior, and maintaining it for future generations to view and experience. We have already begun the first of a three-phase restoration of the Baird building, and its newly accessible front entrance and porch almost complete. The adjacent tennis courts are also being completely rebuilt as they had been falling into a state of disrepair and potential liability. Each of these projects and others go through careful planning with expert architectural input as well as public meetings to discuss. An example of an upcoming project that we have been having recent meetings is the idea of moving our village offices and meeting spaces into one municipal complex, by combining the historic and beautiful Connett building and existing library to create a community destination that is already owned by the Village, and thus not having to pay any rent to outsiders going forward. The magnitude and design of this project will greatly depend on our ability to access grant monies to offset the initial capital for building and subsequent maintenance.
What do you think is the top priority for South Orange officials and law enforcement regarding public safety in the township?
The government's highest priority is its residents' safety. We have been working with our police force to increase the use of technology, making their work more efficient in preventing crimes as well as in the ability to detect, investigate and prosecute criminal acts. We will continue to collaborate with our Chief to fund these initiatives and support their good work. I also believe that we need to offer continued training opportunities for our force, both in their police skills as well as in cultural issues. I would also like to emphasize and add to the programs that our police do with locals, especially our children so our Community works together with shared goals. Activities such as positive citations (giving out "tickets" for good behavior) and Coffee with a Cop which better humanizes our officers, as well as more police/community presence. Our National Night Event in August is also a great way to bring everyone together and introduce families to our common cause.