In February, author Kelly Yang joined the entire South Orange-Maplewood 5th grade for a virtual author visit. "It was an amazing opportunity to bring every 5th grader together for an afternoon to hear from a prominent voice in writing today," stated Jennifer Latimer, Clinton Elementary School Media Specialist and Team Leader for the library department.
Yang's new book, Finally Seen, tackles topics such as immigration, family reunification, fitting in and being seen. Students had the opportunity to learn about Kelly's own life and how her experiences are featured in her storytelling. She was candid with student questions and empowered students to fight back against book banning. To ensure that every student had access to her latest book, the PTAs funded copies of the book for each classroom and school library. As of March 8, Finally Seen debuted at #1 on the New York Times bestseller list.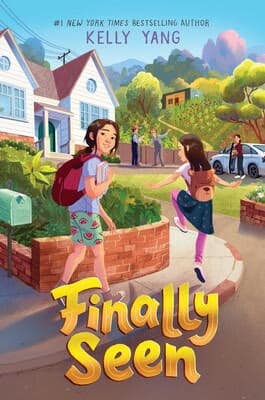 Yang is the New York Times bestselling author of Front Desk (winner of the 2019 Asian Pacific American Award for Children's Literature), Parachutes, Three Keys, Room to Dream, New From Here, and, now, Finally Seen. Front Desk also won the Parents' Choice Gold Medal, was the 2019 Global Read Aloud, and has earned numerous other honors including being named a best book of the year by Amazon, The Washington Post, Kirkus Reviews, School Library Journal, Publishers Weekly, and NPR.
Learn more at KellyYang.com.