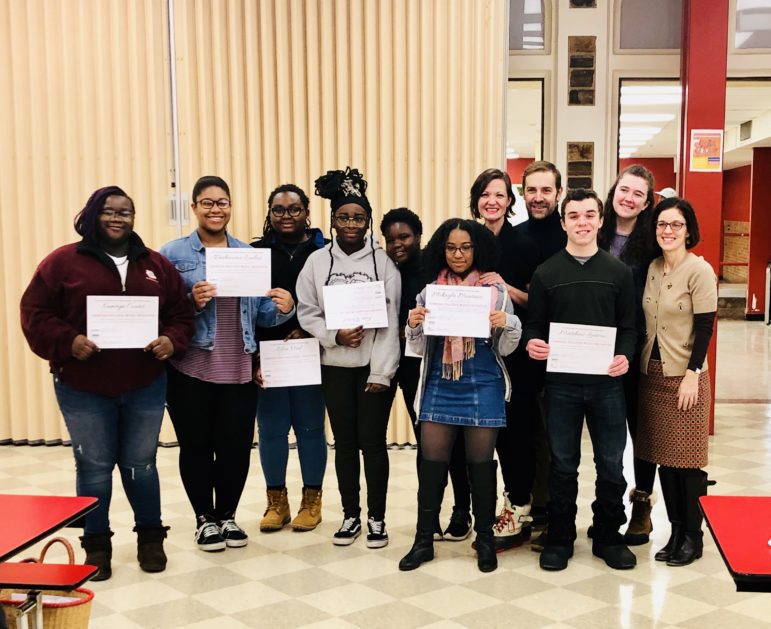 "Charlie Pollock & Friends" will bring down the South Orange Middle School Auditorium house at 7:00 p.m. on Saturday, February 10, with a Valentine's Day rock concert titled 'LOVE LOVE LOVE', raising money for the Achieve Foundation's "Vanessa Pollock Music Initiative" (www.vanessapollockmusicinitiative.com).
The VP Music Initiative was founded to help repair/add instruments for the entire SOMSD, provide scholarships to in-need students for the rental of their band/orchestra instrument, and to provide private music instruction and instruments to in-need prodigious students.
The LOVE LOVE LOVE Concert is a concert of rock music that is sure to bring love into your life. (While not programmed for kids specifically, they are certainly welcome!)
Charlie Pollock has appeared in David Bowie's musical Lazarus at New York Theater Workshop and is scheduled to be joined by Kevin Kern (Wicked, Finding Neverland), David Josefsberg (Honeymoon in Vegas), Becky Gulsvig (School of Rock, Beautiful), and his world-class band of players.
The concert will be FREE, with a suggested donation of $25.  
RESERVE SEATS AT www.AchieveFoundationTickets.com, sponsored by Pollock Properties Group of Keller Williams Premier Properties, this is the fourth year of fundraisers and a great opportunity to expose your children to "giving back." Additionally, the concession sales will benefit the fundraising efforts of the SOMS's choir trip to Disney, so that all children may participate in the amazing opportunity to perform there.
The Pollock Properties Group sees their role in the community as going beyond providing excellent professional real estate service. They have committed themselves to vigorously supporting quality of life for all local residents by raising and donating money for charities, local schools, foundations and community events. The Vanessa Pollock Music Initiative is in partnership with the Achieve Foundation of South Orange and Maplewood, which is an independent, non-profit 501 (c)(3) organization that raises funds to promote exemplary public education for all students and educators in the community. Donors like the Pollocks and the Pollock Properties Group advance Achieve's objectives significantly with their generous and thoughtful fundraising efforts. Contact: Deborah Prinz the Achieve Foundation at [email protected] or 973-378-2055