From The Gosselin Group: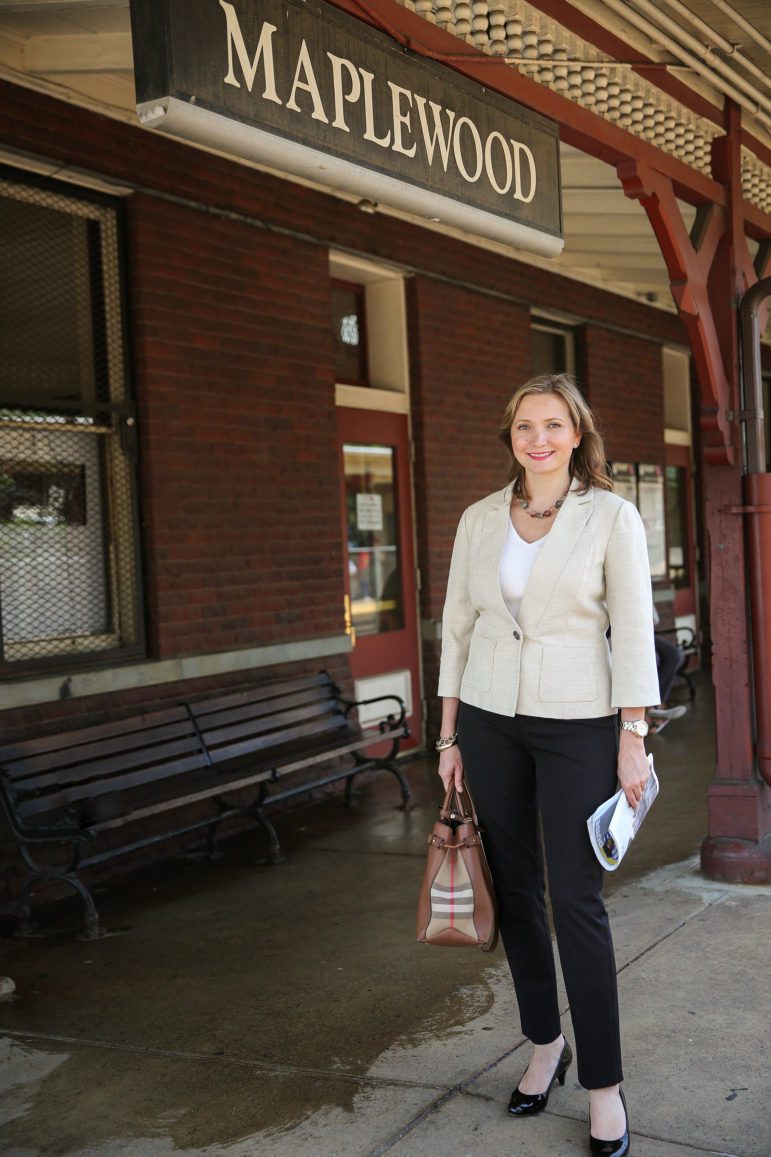 South Orange resient Caroline Gosselin, principal of The Gosselin Group of Prominent Properties Sotheby in Short Hills, NJ, was one of 25 women recognized as a 2019 Leading Women Entrepreneur at an event on May 29 in Short Hills.
From the release:
This prestigious group of women was selected out of hundreds of impressive nominations based on their strong business acumen and ability to both influence and inspire within their respective industries.  
Says Linda Wellbrock, founder of Leading Women Entrepreneurs, "The women we recognize are amazing role models for women in entrepreneurship and business everywhere. Their tremendous accomplishments are representative of the increasing impact women are making in the world of business. Every year, we continue to be blown away by how many successful women are nominated for the Top 25."
The success of these extremely successful business women will be recognized on October 21st at The Liberty in Jersey City, NJ.  These recognition events are a part of the Leading Women Entrepreneurs and Business Owners Initiative, an honor open to women who have, through their hard work and resulting success, helped make significant strides in advancing our economy. These events are open to the public and registration is open at LWEworld.com. Leading Women Entrepreneurs continues to recognize the hard work of New Jersey's top female leaders year after year with a mission to create a sustainable, ongoing environment that brings leaders together and showcases their attributes and contributions.
Congratulations to the 2019 Top 25 Leading Women!
Entrepreneurs  
Julie Ambrose:  Product Central
Denise Boudreau-Scott:  Culture Outcomes
Beth Burke:  BSTV Entertainment   (Brand Builder)
Maria Cappello:  MedTile   (Brand Builder)
Lisa Carver:  The Execu-Search Group
Cathy Choi:  Bulbrite
Sharon Danzger:  Control Chaos, LLC
Mary Dougherty:  Team Dougherty Real Estate at RE/MAX Select
Ruth Dugan:  Leading Woman Philanthropist
Gina Esa:  CNC Construction
Erica Ferry: Erica Ferry & Associates
Talia Filippelli:  Starr Therapy
Patricia Fisher-Dally:  Sunrise Title Services, Inc.
Caroline Gosselin:  The Gosselin Group of Prominent Properties Sotheby
Rachael Grochowski:  RHG Architecture + Design
Orli Langer:  Perinatal Associates LLC
Collette Liantonio:  Concepts TV Productions, Inc. (Brand Builder)
Chrisanne Palazzi:  Innovative Network Solutions, Inc.
Cristina Pinzon:  Stateside Affairs
Mindy Scheier:  Runway of Dreams Foundation
Lisa Tirone:  Chef It Up & Chef It Up 2 Go
Desiree Watson:  Wellness Interactive  (Brand Builder)
Laurel Whitney:  Push Beverages, LLC
Robin Klein:  Fashion Retail Group
Lisa Lieberman Wang: Fine to Fab  
Intrapreneurs  
Michele Ansbacher:  Executive in Residence at Montclair State University
Kathleen Barnett: Einhorn Genova Burns
Alicia Bateman: Ralph Lauren
Yin C. Becker:  Stryker
Cynthia Beveridge:  Aon
Gail Callandrillo:  Valley Health System
Mary Che:  Connell Foley LLP (Brand Builder)
Pamela Cornell:  Bristol-Myers Squibb
Sarah Ferrington:  Atlantic Stewardship Bank
Stacy Gilbert:  Citrin Cooperman
Casey Gocel:  Mandelbaum Salsburg P.C.
Dawn Hall:  FTI Consulting
Brett R. Harris:  Wilentz, Goldman & Spitzer P.A.
Barbara Johnson:  Thomas Edison State University
Randi Kochman:  Cole Schotz, P.C.
Kelley Kurtzman:  Verizon
Diane Menard:  Prestige Title Agency, Inc.
Cheryl Michael:  CentralReach
Allison Nagelberg: Monmouth Real Estate Investment Corp.
Karen Parisi:  CentralReach
Rosalie Serapiglia:  PSEG Services Corporation
Christine A. Stearns:  Gibbons P.C.
Bhavna Tailor:  Eastwick College
Judy Troiano:  NAI James E. Hanson
Joanie Walsh:  Fedway Associates
Leading Women Entrepreneurs (LWE) is a networking organization that recognizes outstanding women in business and strives for their overall advancement. LWE connects and promotes high-level women entrepreneurs and executives through our respected media partnerships. We provide strategic networking, educational events and retreats. The mission is to create a sustainable ongoing environment that brings leaders together and showcases their attributes and contributions.