Last fall, Matters Magazine cel­ebrated women in the South Orange-Maplewood business community with a feature spread on "Women in Business." These women represent a range of  professions – from architecture and beauty to speech pathology and financial services. In all, 26 women-owned businesses are profiled. See the original Matters Magazine feature here.
Village Green has partnered with Matters Magazine to give these local women entrepreneurs a digital platform and is posting each profile individually on our website during the month of March — Women's History Month. Today, we celebrate:
Krista Hyer and Dayana Moreno, Mona Lisa Framing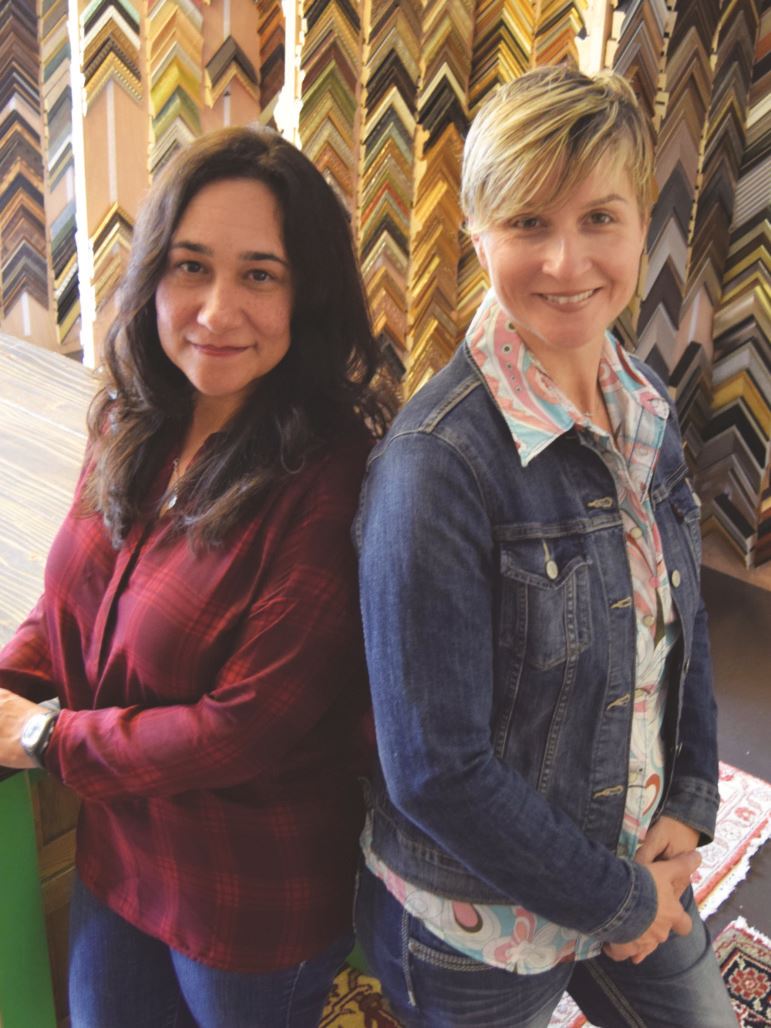 Why we do what we do
Maplewood Village has had a frame shop for more than 50 years and we think it's important to maintain that tradition. When you think about it, framing art is really about the process of connecting with one another and developing trust. We get to be part of our customer's world by learning about their special artwork, hearing how they came to have it and creating the best way to express its fullness, all while using the finest materials in the industry to preserve it.
Our favorite moments in our business
We love the connection that comes from hearing stories about a piece of art and facilitating the creative potential of the story through the simple materials of matte, glass and wood.
Most valuable lesson learned
Listening to people. We had to cultivate that so we can pull out the fullest potential of a piece and make sure the finished piece expresses it.
______________________________
7 Highland Place, Maplewood
973-762-2777
monalisaframing.com