On Monday night, the South Orange Village Board of Trustees unanimously voted to introduce an ordinance that would lower the speed limit on Ridgewood Road between Audley Street and Winthrop Terrace to 15 mph.
The move "came out of the conversation" around traffic and pedestrian safety issues at the intersection of Lenox Avenue and Ridgewood Road, said Trustee Steve Schnall, who presided over the meeting in the absence of Village President Sheena Collum.
Traffic and pedestrian safety has been a major concern at the intersection for years. Residents recently renewed their pleas for safety solutions in the aftermath of two accidents last fall — one of which involved a car crashing through a fence and into a neighbor's yard.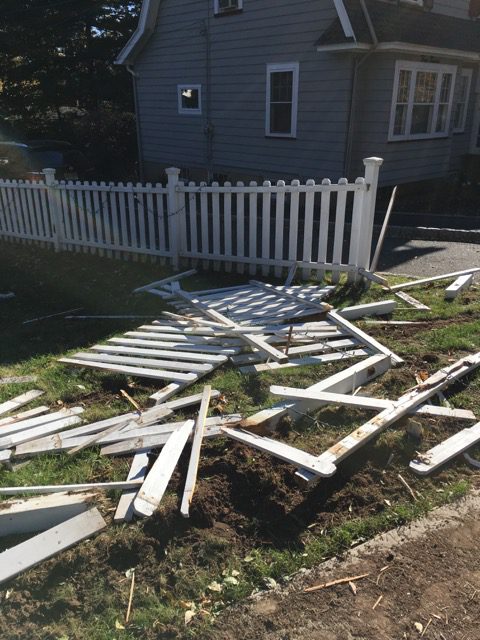 "Looking at the photos, you can envision the tragedy that would have happened if this crash occurred during [a recent Halloween] party," read an email from the Farrell Field Park Conservancy, a neighborhood group. "This is NOT an isolated incident at this corner. In fact, another accident occurred there yesterday. The high number of crashes have been documented and presented to the Village. This particular location — at the corner of Ridgewood and Lenox Avenue (a popular cut-through street) was the subject of much debate last year when our transportation safety committee proposed a solution."
The plan to reduce the speed limit on Ridgewood Road in area of Lenox Avenue was outlined at a South Orange Transportation Advisory Committee meeting in December.
Ordinance 2018-02 also sets the speed limit along the entire length Valley Street — from South Orange Avenue to the Maplewood border — at 25 mph.
The Board of Trustees will hold a hearing and final vote on the ordinance at its February 12 meeting, to be held at the South Orange Performing Arts Center at 7:30 p.m.