There are many events to enjoy this weekend!
Here's what's happening in the Villages (and beyond):
New Jersey bluesman Johnny Charles performs at Hat City Kitchen in Orange on Friday alongside powerhouse vocalist, Rachel Wise. JC's influences are vast… from early Yardbirds to Roy buchanan to the jazz style of Harry Leahey. Combining these influences with his own style has proven that Johnny Charles is a force to be reckoned with. Don't miss out on an amazing night of Blues.
Johnny Charles Blues Band featuring Rachel Wise
Friday, February 19 at 8 pm
Hat City Kitchen, 459 Valley Street, Orange, NJ
$10 cover
The Lydia Johnson Dance Winter Benefit Party will be held at the beautifully renovated Prospect Street home in Maplewood of Kate and David Smith-Cooper this Saturday. The event will be made very special by select LJD dancers performing excerpts of Ms Johnson's new work right in the Smith- Cooper's living room! The proceeds from this wonderful event support the Lydia Johnson Dance company and LJD School Scholarship Fund.  The School is at the heart of the cultural offerings in the Maplewood-South Orange community.
Lydia Johnson Dance Winter Benefit Party
Saturday, February 20, 2016 from 7 – 10 pm
The Home of Kate and David Smith-Cooper, 713 Prospect Street Maplewood, NJ
Tickets are $100 – $500 and can be purchased online here
New Jersey's own Tom Papa is one of the top comedic voices in the country, finding success in film, TV, radio and live stage. See him perform at NJPAC on Saturday night. This year, Papa will shoot his third stand-up special, which will be produced by Steven Soderbergh. His two critically acclaimed specials – Tom Papa: Freaked Out and Tom Papa Live in New York City – were directed by Rob Zombie. Papa is the host of the hit podcast and SiriusXM show, Come to Papa, which explores the funny side of life, occasionally with guests like Mel Brooks, Ray Romano, Carl Reiner and Jerry Seinfeld.
Tom Papa
Saturday, Februry 20 at 8 pm
NJPAC, 1 Center Street, Newark, NJ
Tickets are $35 and can be purchased online here
The Columbia High School Music Parents' Association will be hosting "Dance for a Cause," a rocking and rollicking fundraising event on Saturday. Performing will be Mood Ring and DJ James Buttros will be spinning tunes.
Dance For a Cause
Saturday, February 20 from 7:30 to 11:30 pm
South Orange Elks Club, 220 Prospect Street, South Orange, NJ
$20/person at the door. Cash bar.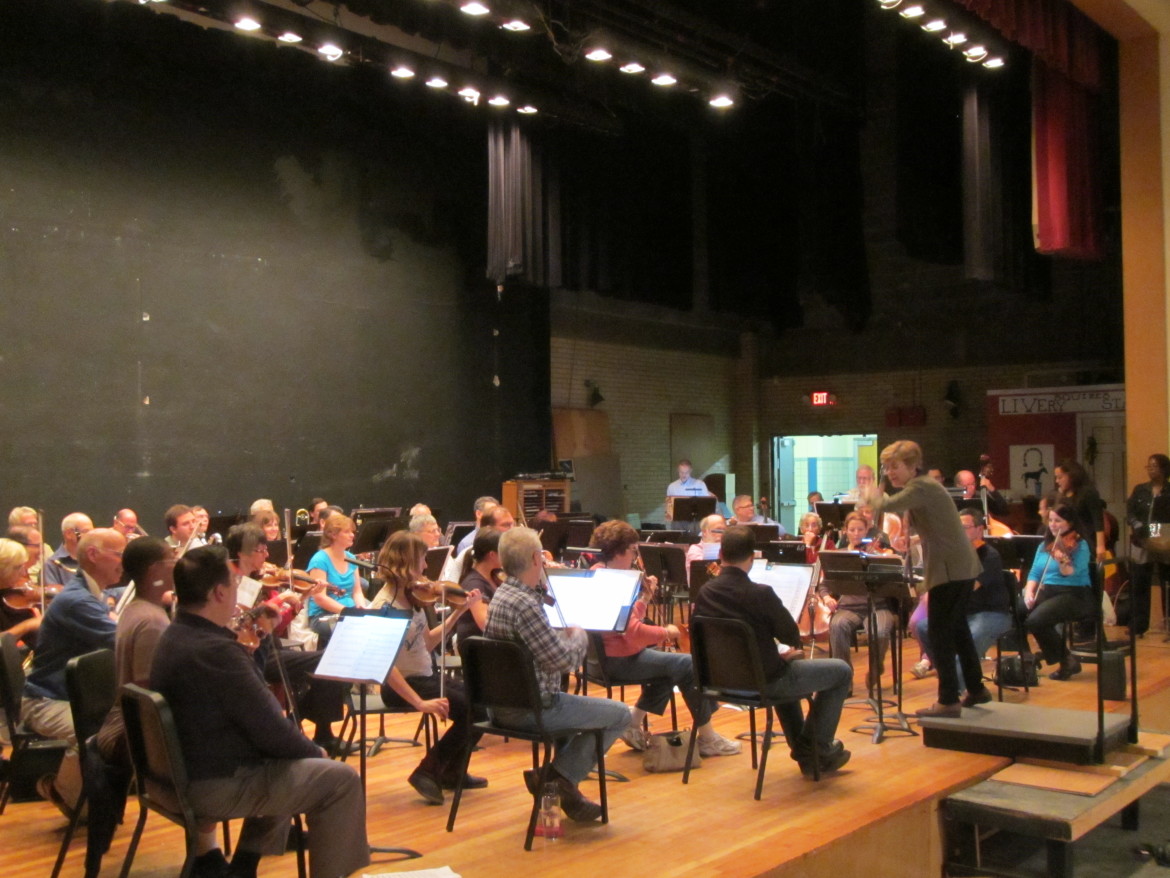 The South Orange Symphony will presents free family-friendly "Winter Carnival" concert on Sunday at South Orange Middle School.  The program includes musical favorites by Bizet, Tchaikovsky, Beethoven, Shostakovich, Vivaldi.  Concertmaster Robert Radliff is violin soloist in Winter, from Vivaldi's The Four Seasons.  The concert finishes with selections from "Star Wars" by John Williams. Children can try various instruments at the "musical instrument petting zoo' during intermission, and will receive a special 'kids program' booklet including musical terms and games.
South Orange Symphony Winter Concert
Sunday, February 21 at 3 pm
South Orange Middle School, 70 North Ridgewood Road, South Orange
Free
Tommy Campbell will perform at the SOPAC Jazz in the Loft on Sunday. Jazz in the Loft is an intimate series of concerts hosted in the casual cabaret-style setting of the SOPAC Loft. Tommy Campbell, inspired by legendary drummers such as Buddy Rich, Billy Cobham, Max Roach, the late greats Art Blakey and Tony Williams, has earned a well-deserved reputation as one of the genre's leading talents.
Tommy Campbell: Jazz in the Loft
Sunday, February 21 at 7 pm
SOPAC, One SOPAC Way, South Orange, NJ
Tickets are $15 and can be purchased online here
Check out our Events Calendar to see what else is happening in the towns and have a great weekend!