The following is from the South Orange Performing Arts Center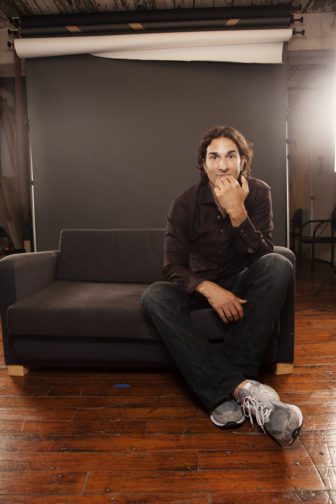 Gary Gulman is a comedy phenomenon whose resume is a bountiful smorgasbord of life experiences. Gary has been a scholarship college football player, an accountant, a barista, a doorman, a waiter and a high school teacher. Now, he is one of the most popular touring comics in the country today. He will have the SOPAC house rolling with laughter on Saturday, October 21 at 8 p.m.
Boston-born Gary Gulman has appeared on just about every television show a young stand-up comedian can aspire to, including The Tonight Show with Jay Leno and The Late Show with David Letterman. While Gary has been a headlining comedian for several years, he is well known for his breakthrough success on NBC's hit stand-up showcase, Last Comic Standing. As a finalist two years in a row, he's a pro at leaving his audiences in stitches every chance he can.
His comedy album No Can Defend debuted at number 18 on iTunes and his one-hour comedy special, Gary Gulman: In This Economy? was recognized as one of the 5 best comedy specials currently airing on Netflix.  His new special It's About Time, celebrating 20 years as a stand-up comedian, is now streaming on Netflix.
His tour of the same name is selling out theaters throughout the country. It's no wonder the New York Times wrote "Gary is finally being recognized as one of the country's strongest comedians." Don't miss this funny man who will have you laughing out loud and rolling in the aisles!
Gary Gulman will bring laughter to the South Orange Performing Arts Center Saturday, October 21 at 8 p.m. Tickets are $30 and are on sale now. Tickets can be purchased online at https://www.sopacnow.org/gary-gulman/ or by calling the box office at (973) 313-2787.