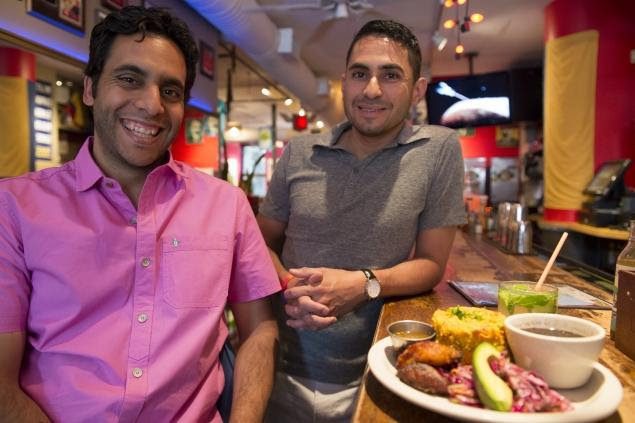 Jackie & Son, Miti Miti and Fox and the Falcon. These are three of 11 businesses that Bob Zuckerman, director of the South Orange Village Center Alliance, says opened in South Orange in 2018 as a result of SOVCA's business recruitment efforts.
At a presentation of SOVCA's 2019 Budget and Action Plan to the South Orange Village Board of Trustees on Monday, December 10, Zuckerman also reported that SOVCA — the non-profit organization that manages the town's special improvement district — had success in business retention, citing the acquisition of Kitchen a la Mode by Sadie's proprietor Cat Fisher as an example.
Zuckerman outlined other "wins" for SOVCA in 2018 including an inaugural business summit, the renovation of Spiotta Park, new murals, a partnership with the Academy Heights Neighborhood Association, the "most successful ever" Play Day South Orange, the first-ever Under Cover Music Fest, working with the Township to expand allowable commercial district uses, and awarding seven storefront grants.
New SOVCA Chair Steven Pedigo outlined six "focus items" for 2019:
business recruitment & retention
place making and beautification
marketing and communications
events
advocacy
a sustainability plan for the organization  — including a "more sustainable fundraising model"
Pedigo noted that 4 out of every 10 dollars in the proposed 2019 budget of approximately $390K is provided by the Township, a number that is consistent with past contribution levels. Trustee Deborah Davis Ford expressed surprise that the percentage of assessment revenue had not increased despite the expansion of the district's borders.
See the presentation here: