From Summit Downtown, Inc.:
Summit Downtown, Inc. (SDI) is pleased to announce an exciting promotion for holiday shoppers! The highly sought-after Summit VISA Gift Card is set to soar in popularity with SDI's introduction of a special giveaway card program, perfectly timed for the festive shopping season. Here's the deal: for every $50 spent by a customer on Summit VISA Gift Cards, they will receive an additional $10 in Summit VISA Gift Cards completely free of charge! Planning to purchase a $100 gift? Grab a Summit VISA Gift Card and enjoy a bonus $20 gift card for yourself! Please note that the maximum limit per customer per transaction for free gift cards is $100. Don't miss out on this fantastic holiday offer!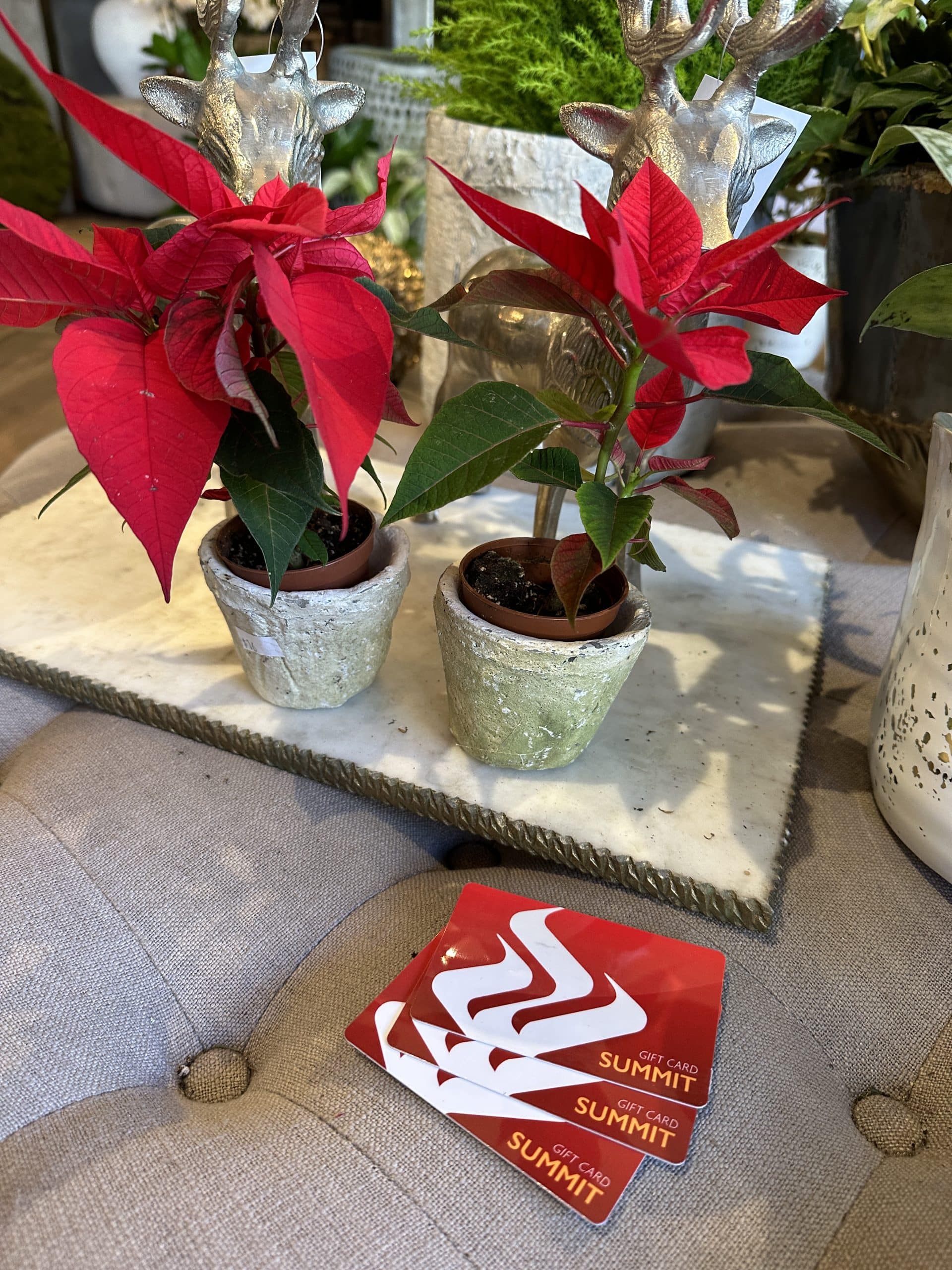 "What better way to thank customers for shopping local than to give a gift of local shopping to them?", said SDI Board Chair, Bob Conway of Brownie Points Bakery. "People give a Summit VISA gift card to someone, and then give themselves a gift too! We think it's a fun way to celebrate shopping local and thank those who support the businesses by buying Summit gift cards."
Don't know what to buy for all your gift giving needs? There's nothing simpler than getting those on your list a Summit VISA Gift Card because it's accepted at 150 Summit businesses city-wide! Your gift recipient can treat themselves to a salon experience, a delicious meal, a bottle of wine or whatever they like from all the participating businesses; the choices are vast and extensive. 
Purchases for the special Gift Card Giveaway can only be made in person at SDI's office in the heart of downtown Summit (18 Bank St., Suite 101) on 4 specific days while supplies last. The special giveaway event kicks off on Small Business Saturday, November 25th from 1-4pm and Fridays, December 1st, 8th, and 15th also from 1-4pm. (Does not apply to online purchases.) Limit $100 in free gift cards per person, per transaction. Call SDI's office at 908-277-6100 with any questions. 
For a list of participating businesses, shoppers should go to summitdowntown.org. 
Summit Downtown, Inc. is a nonprofit organization dedicated to the on-going development and promotion of the business community in downtown Summit, NJ.