From the Maplewood Chili Cookoff:
Thanks to your generous support, the 2019 Maplewood Chili Cookoff raised over $8,700 for the Interfaith Food Pantry of The Oranges.
Because of the generous support of the sponsors who funded the cookoff and the volunteers who gave their time to make it possible, all of our ticket sales and bar profits went directly to the pantry. That translates to almost two months worth of food for the hundreds of families they serve regularly.
Please make an effort to support the businesses that have supported us:
350 voters dug into 38 toothsome chilis. Meet the Winners: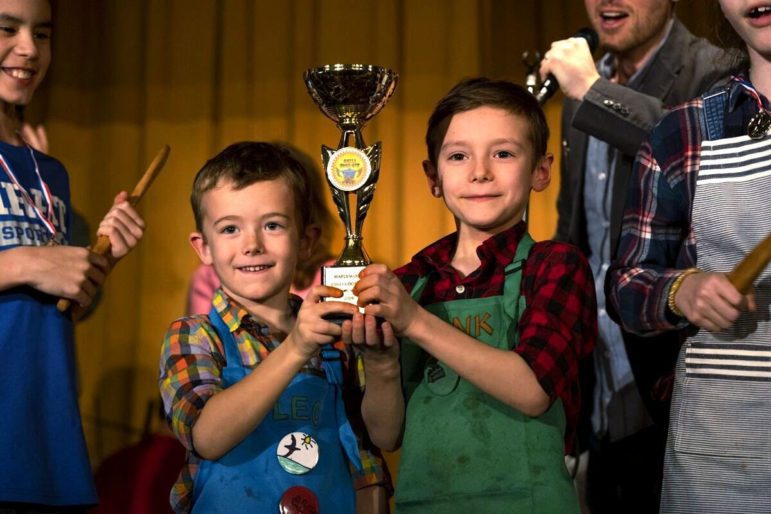 Meat category:
1st Chetan Vijayvergia (#22)
2nd Jeff Wolfe (#10)
3rd Scott Archer (#9)
4th Perry Morton (#14)
5th Gene Mollica & Dael Oates (#2)
6th and Chef's Choice Mark Burdett (#11)
Veggie category:
1st Robert Liano (D)
2nd Donna Ferrer (F)
3rd Michelle Tarry (J)
Kids Category winner: Frank & Leo's Chili Chimpanzee
Keep an eye out for our trophy's return to the lobby of Maplewood Town Hall with Chetan and Tony's names on it in the coming weeks!
Did you lose an earring at the cookoff?
Well we found one! If you think it might be yours, email [email protected] with a description of the item.