From Gáler Coaching For Excellence: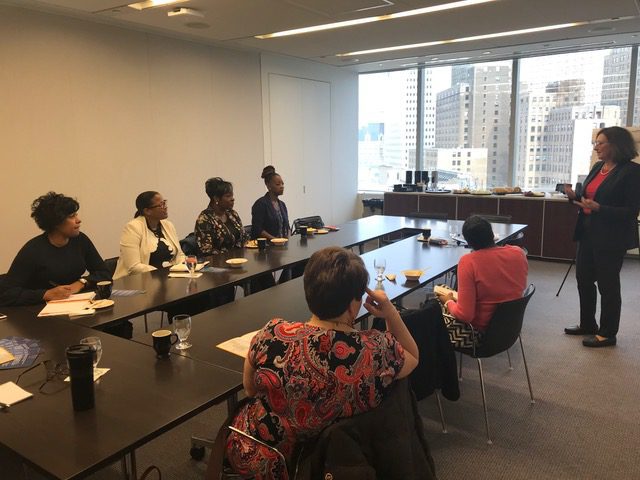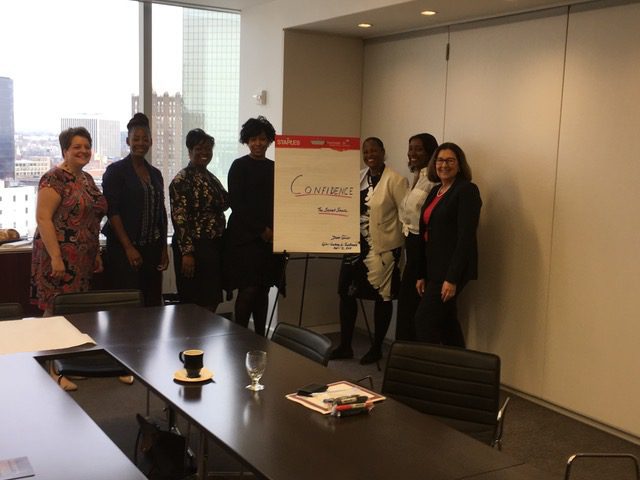 On Thursday April 12, Diana Gáler, PhD, PCC, a Maplewood resident and Vice President of the Maplewood Chamber of Commerce, presented her proprietary workshop on Confidence in collaboration with the United Way of Essex and West Hudson to initiate the Women United Lecture Series.  The presentation was held at the offices of McCarter and English, LLP in Newark.
The workshop, entitled "Confidence – Your Secret Sauce" explores the factors that influence confidence, particularly for women.  Rather than offering simple solutions to act more confident, participants will evaluate the internal factors that get in the way of expressing and feeling confident to take on and achieve success.
"Literature definitions of confidence leave much to be desired. They generally use synonyms which do not provide any better understanding of the concept" Dr. Gáler says.  Rather, she has created a definition of confidence that allows understanding: Confidence is the belief or mindset that one has the capacity to achieve and are worthy of success.
After reviewing much of the current literature on confidence, Dr. Gáler felt that though there is much written on the topic, most books tend to offer temporary solutions that ask one to act confidently rather than understand the sources of self-doubt and provide solutions to overcome them. This workshop creates awareness for the sources of poor confidence, offers practices to undo their damage and grow one's confidence.    
This workshop marked the initiation of the Executive Women's Success Circle which is a partnership of Gáler Coaching for Excellence, LLC and the United Way of Essex & West Hudson.  For additional information, contact [email protected].
An early workshop on this topic was previously presented by Dr. Gáler at a Maplewood Chamber of Commerce breakfast in 2017.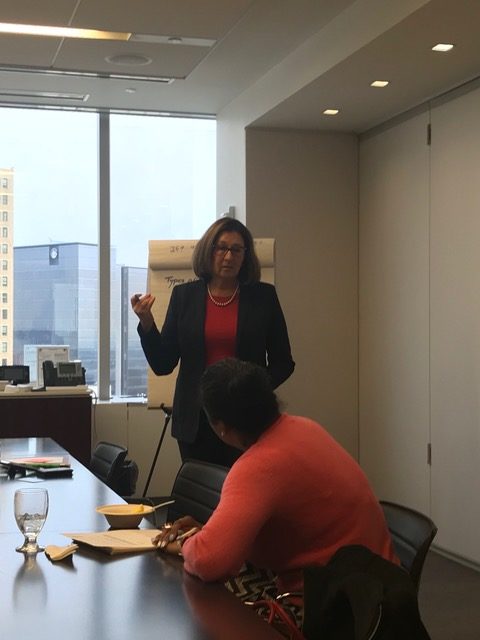 Dr. Diana Gáler is President of Gáler Coaching for Excellence, LLC, a coaching practice based in Maplewood, NJ that specializes in leadership and team development.  Dr. Gáler is a native of Argentina and received her Ph.D. in biochemistry from NYU. After a long career in Pharmaceutical R&D leadership, she earned her certification as a professional coach from the Institute of Professional Excellence in Coaching and achieved the Professional Certified Coach (PCC) credential from the International Coaching Federation.
United Way of Essex & West Hudson exists to improve the lives of individuals, children and families within our footprint to strengthen the collective community. Through programs and service initiatives we address the root causes of community concerns with an emphasis on education, income and health.