The following is from SOMA Action: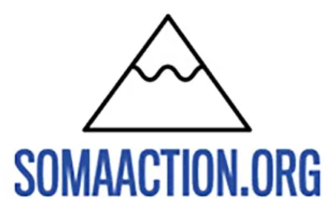 SOMA Action, a newly-formed activist group, plans to hold a mass meeting on Sunday, March 12th, at 2pm, in the Fellowship Room at Morrow Memorial Methodist Church (600 Ridgewood Rd., in Maplewood).  The agenda includes very brief reports from SOMA Action's ten working committees, break-out groups to discuss strategies and tactics, and announcements and discussions about future actions.
"The level of civic engagement in our towns has been truly remarkable,' said Michael Paris, one of the organizers of SOMA Action.  "We've had over 700 people sign up at our website and literally hundreds of people meeting face-to-face in our committee structure."  
Upcoming actions include a Public Forum on political power and how to wield it on March 29th, mobilizing participation in the Tax Day March in New York City on April 15th, and working in coalition with other local environmental groups to charter buses to Washington D.C. so that local residents can attend the People's Climate Change March in Washington, D.C., on April 29th. Learn more at www.facebook.com/SOMAClimateMarchDC/ 
SOMA Action is an organization of 700+ members from South Orange, Maplewood, and surrounding communities committed to a progressive agenda of social and environmental justice, transparency in government, and the value of a diverse and inclusive community.  We are action-oriented, and seek to facilitate, support, and initiate political change at the local, state, and national level through peaceful means, including protests, advocacy, and civic engagement.
Contact SOMA Action at:
https://www.facebook.com/groups/somaaction/