Bobby Brown, Toshie Davis and Ed Moore are among the 9 candidates who have declared candidacies for 3 seats on the South Orange Board of Trustees. Election day is May 14. The following is a press release from Brown, Davis & Moore for BOT:
Longtime residents Bobby Brown, Toshie Davis and Ed Moore announced their candidacies today for the three open slots on the South Orange Board of Trustees. A shared commitment to transformative change in local governance united the group under the Think Work Thrive Together banner, which campaign officials said will be on the ballot May 14, 2019 — this year's Municipal Election Day.
Accomplished professionals who for years have volunteered within the community, each brings a uniquely impressive skill set into the campaign, along with a unified vision to help this town rise to its remarkable potential.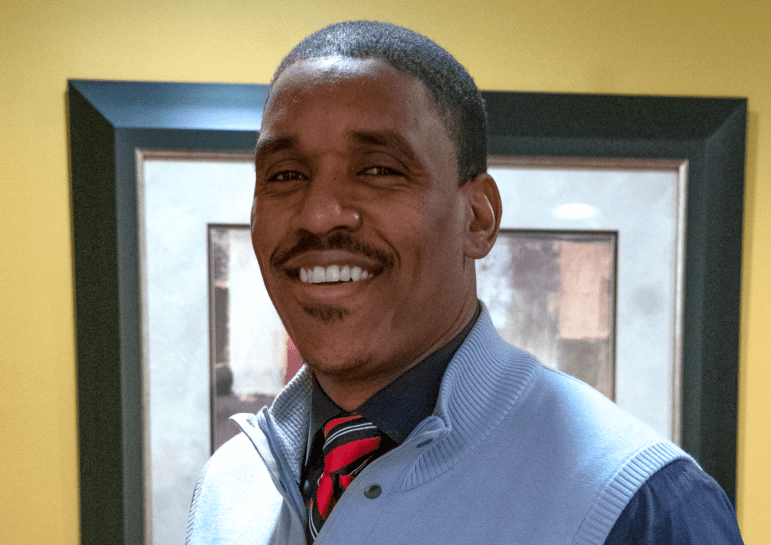 Former NFL player Braynard "Bobby" Brown is an attorney focused on civil-rights and a national board member of the I Have A Dream Foundation. A Notre Dame standout, Bobby returned to ND after his pro football career to secure his law degree and later earned his MBA at Yale. His career experience runs the gamut from from advising commercial real-estate developers to negotiating athletes' contracts and teaching — he's an adjunct professor at both Montclair State and Mercy College. He lives in the Newstead neighborhood with his wife and two young sons.
Toshie Davis led the Marshall School PTA as president, headed up finance and operations for City Harvest and is currently the CFO of Education First, an education consulting firm that prioritizes working with foundations and education leadership to meet the needs of students impacted by adversity. A Columbia High School graduate, Toshie earned her BA in economics from the University of Pennsylvania and an MBA from Northwestern University's Kellogg School of Management. Toshie lives with her son in Montrose Park.
Ed Moore settled in South Orange after his career as a human-resources exec in the financial-services industry and, later, in the non-profit sector. He is the president of the West Montrose Neighborhood Association and serves on the management committee of SOMA's Two Towns for All Ages initiative. A graduate of St. Peter College and The New School, his extended South Orange family includes his wife Tonia, his two grown children and their spouses, and one grandchild each at Jefferson, Clinton, Montrose and Our Lady of Sorrows schools.
The campaign website — www.browndavismooreforbot.com — should be going live shortly.
Email us at [email protected]. Mail us at 111 Turrell Avenue, South Orange NJ 07079