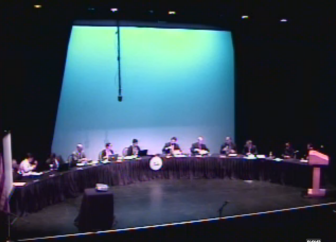 South Orange's Board of Trustees will recognize Villagers of the Month and adopt the 2016 municipal calendar when they meet on Monday.  A full agenda is here.
The current Villagers of the Month are Mia Goldstein and Dwayne Ellmore.  August is, traditionally, when the Board of Trustees recognizes younger villagers, such as Goldstein and Ellmore, both recent Columbia High School graduates.
In addition, the Board's consent agenda will see trustees re-appoint Dennis Borden as a commissioner on the South Orange Parking Authority.  Trustees will also approve the hiring and paying of staff for the local summer playground program (often known as "Baird camp").
As always, the meeting will include remarks by Village President Sheena Collum, and will allow an opportunity for public comment.
Check back for full coverage of the meeting.  Click here to learn more about individual trustees or meeting details.