From the South Orange Environmental Commission and Trustee Walter Clarke: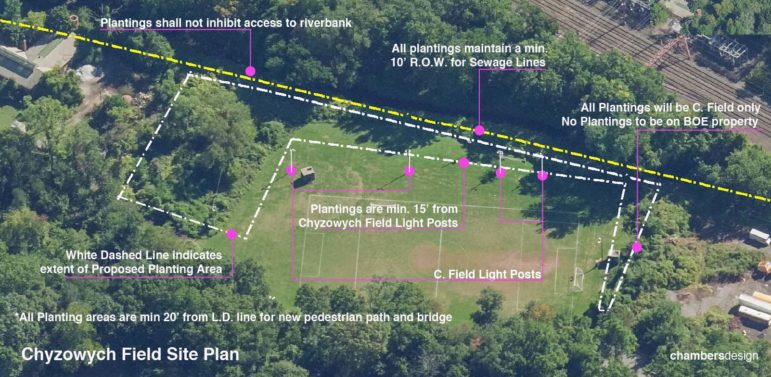 The South Orange Environmental Commission has won a grant for $6,516 to plant native species in the area just south of the Department of Public Works and north of Chyzowych Field. The Environmental Commission will lead volunteers in planting trees and native plant species to help restore a long neglected area of our riverbank by reforesting it with a Roots To Rivers grant from Sustainable Jersey and the Nature Conservancy. Presently, the area north of Chyzowych Field is overrun by invasive species and is prohibitive to public appreciation. But with a little love and some native trees we can improve the air quality, water quality, aesthetics, and diversity of habitat for native species while saving taxpayer dollars with volunteer effort. The addition of native trees, shrubberies, and grasses will not only retain and filter storm water, limit erosion, create oxygen, and add to the natural beauty of our river but also make it a unique location within South Orange.
Bill Haskins is Chair of the South Orange Environmental Commission, Walter Clarke is the South Orange Village Board of Trustees liaison to the Environmental Commission. Images here were provided by Neil Chambers, member, Environmental Commission, and principal of Chambers Design.