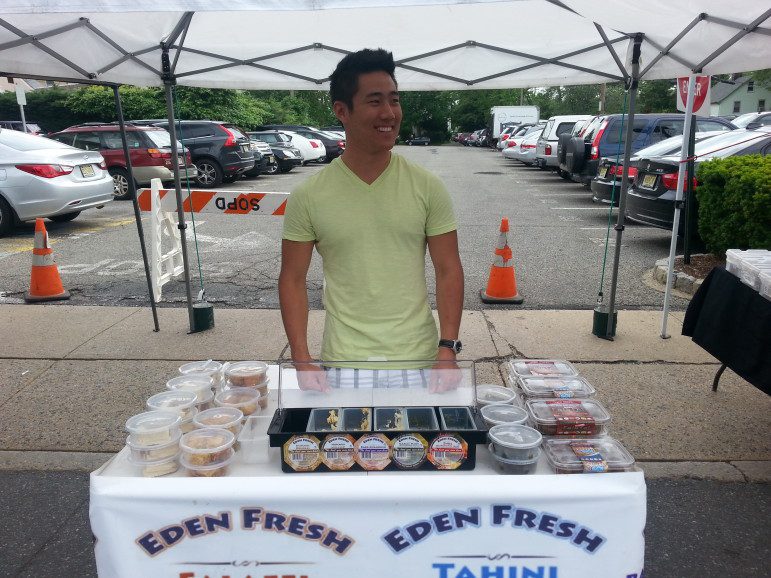 It's back — and it's better than ever. The South Orange Farmers Market returns to downtown with new vendors as well as old favorites.
June 4 kicked off the summer season for the market, which runs every Wednesday from 2pm to 7pm on 1st Street at Sloan (between the Firehouse and the Sloan Street Lot). Enjoy produce, prepared foods, pickles, dried fruit and nuts, breads and pies, fish and meats.
What's new? Wine, for one, from New Jersey's Villa Milagro. Also: delicious vegan oatmeal squares from Happi Belli in a variety of flavors, fresh and tasty hummus and other Middle Eastern treats by Eden Fresh, prepared Italian foods to go, and more.
Alstede Farms and others are back, as well as the pickle man and Hoboken Farms for the best mozzarella in New Jersey plus fresh bread and housemade ravioli and other delicacies.