It's a beautiful, long, Memorial Day weekend and there are many ways to enjoy it. In addition to these events we told you about:
Here's what else is happening in the Villages this weekend: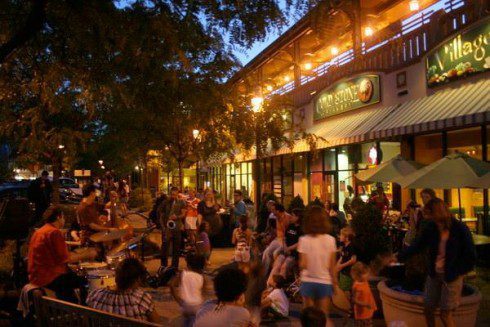 The popular Downtown After Sundown evening concerts have returned to South Orange Village Center. From acoustic to zydeco, jazz to flamenco, just about every musical style will be represented at these free concerts which take place every Friday and Saturday evening from 7:30 pm to 10 pm. The schedule is as follows:
Friday, May 22: Spiotta Park – Exit Row Band and Sloan Street- Bossa5
Saturday, May 23: Spiotta Park- Courtney Sappington Quartet and Sloan Street- Flip Peters / Larry Maltz Guitar Duo
Sunday, May 24: Spiotta Park- NoName James & ButterBall and Sloan Street- LAREDO
Downtown After Sundown Concerts
Friday, May 22 – Sunday, May 24 at 7:30 pm
Spiotta Park & Sloan Street locations
Free

Paper Mill Playhouse's production of Ever After: The Enchanting Love Story opens this weekend. The new musical is based on the Cinderella-story inspired film starring Drew Barrymore and Anjelica Houston.  Ever After sets the record straight on the fable of Cinderella. "It was never about fairy godmothers, talking mice, or magic pumpkins. Her name was Danielle and it was always about her wit, her smarts, her strength, and her good friend Leonardo da Vinci.  She makes her own dreams come true. Warm and romantic, funny and smart, this is the musical you've been waiting for."
Ever After the Musical
May 21 – June 21, 2015
Paperr Mill Playhouse, 22 Brookside Drive, Millburn, NJ
Tickets start at $36 and may be purchased online here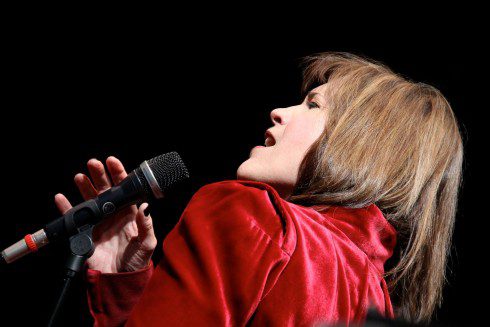 Or see Sarah Partridge in the intimate, cabaret-style setting of the SOPAC Loft space of singing jazz standards and original compositions on Friday night. For over 20 years, Partridge has been performing jazz around the country, enjoying success at renowned haunts such as Manhattan's Oak Room at the Algonquin Hotel, Hollywood's Catalina Bar & Grill, D.C's Blues Alley, Denver's Dazzle Jazz Club, and Scullers in Boston. Partridge made her first New York City appearance as a jazz vocalist with the legendary trumpeter, Doc Cheatham who referred to her as a singer of "high voltage."
Sarah Partridge
Friday, May 22 at 8 pm
SOPAC, One SOPAC Way, South Orange, NJ
Tickets are $20 and can be purchased online here
Sunday is MayFest day on Springfield Avenue! Enjoy vendors, kid's activities, food, performances, a DJ, and live music by local bands. Check out the band and performance schedule here.
MayFest 2015
Sunday, May 24 from 11 am – 5 pm
Springfield Avenue, Maplewood, NJ
Free to attend

One of the most eclectic and prolific artists in rock music, Steven Wilson of Porcupine Tree and No-Man fame performs hits from the past ("The Raven That Refused to Sing," "Perfect Life") and new material from his new concept album, Hand. Cannot. Erase at NJPAC on Sunday night.  An international producer, composer and recording wizard, this Grammy-nominated British performer continues to amaze with his mesmerizing electronic soundscapes, progressive rock epics, and imaginative arrangements and vocals.
Steven Wilson
Sunday, May 24 at 7 pm
NJPAC, 1 Center Street, Newark, NJ
Tickets are $50 and can be purchased online here
Check out our Events Calendar to see what else is happening in the towns and enjoy the weekend!