From Morrow Memorial Preschool:
The start of the 2023 school year is extra special for the team at Morrow Memorial Preschool (MMPS): They are celebrating the school's 50th anniversary. The school, which prides itself on a play-based curriculum with social and emotional development, was started in 1974 by Morrow Church assistant pastor Mary Lou Badarbas. What began as an extension of the Church's Sunday school quickly gained recognition by local families and began to expand.
Until the early 1980s, the school split first floor space of the church, which sits on the corner of Ridgewood Road and Baker Street in Maplewood, with the YMCA. The first full preschool classes began under the direction of Nancy Hansen once the YMCA moved locations. The preschool originally offered a 3-year-old and a 4 year-old class. In 1983, director Barbara Illingworth expanded the school to include a 2-year-old program and 4-year-old afternoon classes.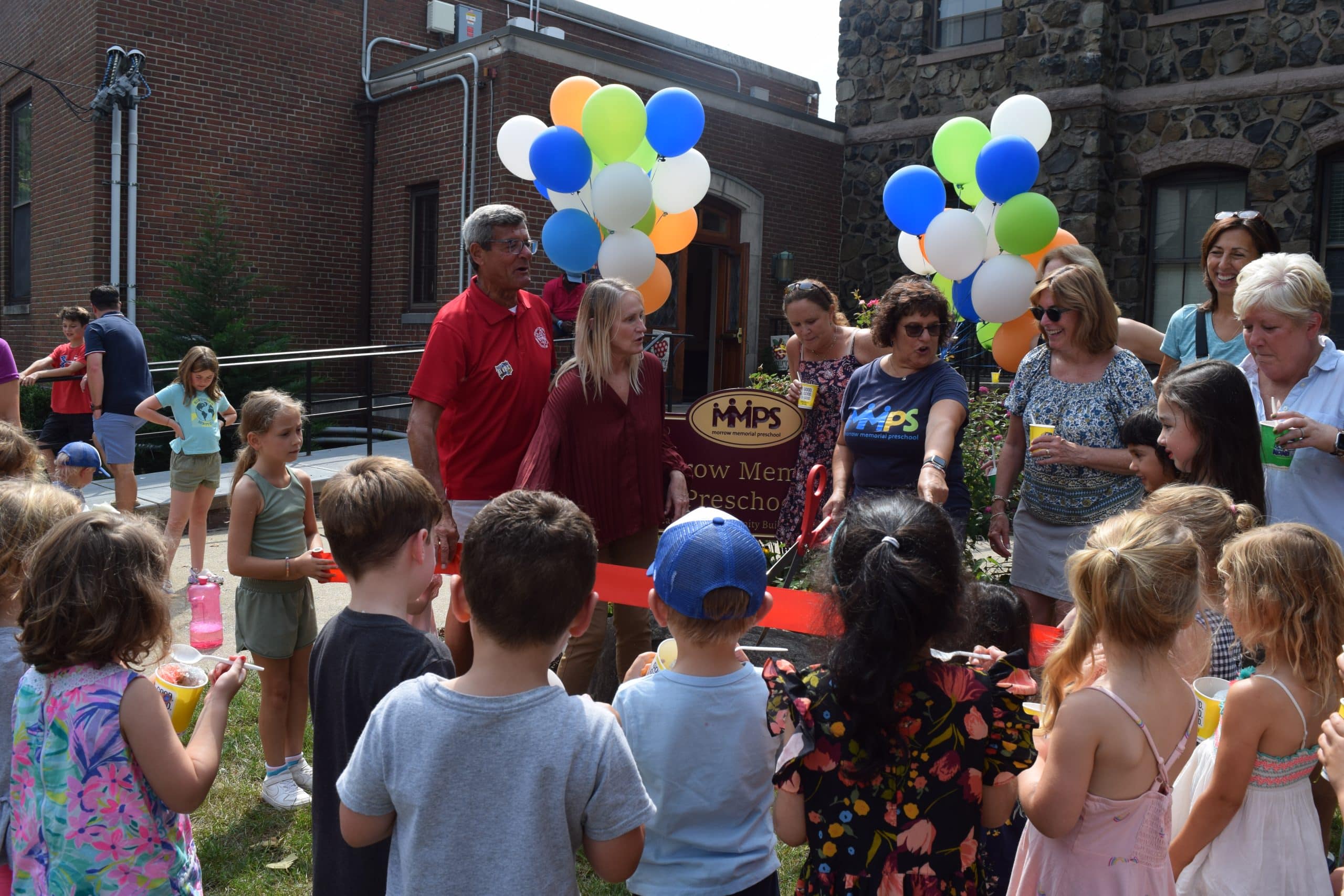 Morrow Memorial, which began with only 24 students, has expanded to nearly 100 students each year. Many families returned this weekend to commemorate this milestone achievement with a brand-new school sign ribbon cutting. Alumni parent Nicole Ruffo sent all four of her children to MMPS fondly reflected on sharing the magic of the classroom experience while performing her co-op parent duties.
Ruffo said, "To this day, whenever we see one of our former pre-k teachers, it's like a celebrity sighting."
As the celebration unfolded, Board President Lauren Noonan noted that "Morrow is like family, it is so special to be able to celebrate with so many current and former families." The celebration had music, laughter and cool treats courtesy of the Kona Ice Truck. There was a lot of reminiscing on 50 years of teaching and making a difference in the lives of children and their families. Current director Cynthia Hicks along with her team of teachers, said that "seeing the return of students from all years is a testament to the impact that MMPS has and the bonds it creates."
See photos of the celebration below. Photo credit Finnola Gray.