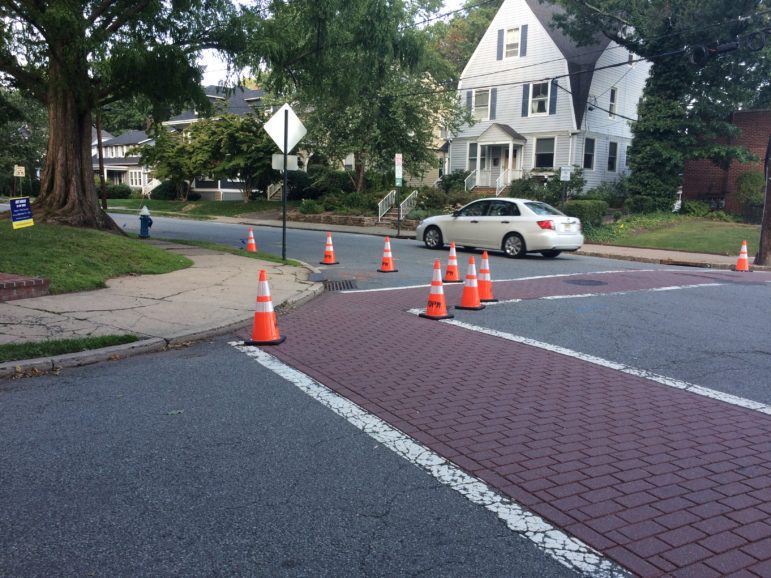 Locals have been noting the orange traffic cones at three corners of Maplewood Avenue and Durand Road at the northern end of Maplewood Village.
The cones seem to outline expanded corner sidewalks — or bumpouts.
We asked Mayor Vic DeLuca and he confirmed that Maplewood Township is "testing potential changes to the crosswalks and intersection at Durand and Maplewood to evaluate pedestrian safety options and measures to slow traffic coming into the Village."
DeLuca said that the cones should be gone by next week. Residents can contact Township Engineer Paul Kittner with feedback.
Village Green will continue to follow this story.