With 19 out of 21 voting districts reporting, incumbents Mayor Dean Dafis and Victor DeLuca won re-election to the Maplewood Township Committee on Tuesday.
"I'm incredibly grateful for every voter's support and excited about my third term," Dafis wrote in a statement to Village Green. "I will continue to serve with the same energy, empathy, and thoughtfulness I've exercised the past six years. I'm honored to continue being part of a great team of 5 hard working public servants who push Maplewood forward." Dafis also congratulated DeLuca, "my running mate and mentor."
"Thank you to Maplewood's voters for your votes and confidence of me and my running mate Dean Dafis," said DeLuca, who will be serving his ninth term on the TC. "I've been honored to serve and help shape Maplewood as an open, welcoming and inclusive community. We have plenty of to do over the next few years and I'm happy to be able to do that work with a great group of Township Committee members. Congrats to Dean, who is one of the hardest working Mayors we've had."
No Republicans or non-affiliated candidates filed to run in the general election. The term of each seat is for three years. Read De Luca and Dafis's candidates profiles here.
The provisional results as of 9:39 p.m., according to the Essex County Clerk's website:
State Senate and Assembly District 28
Renee Burgess (D), who ran unopposed for the 28th NJ legislative district (to which Maplewood and South Orange were redistricted), had received just under 15,000 votes as of 10:10 p.m.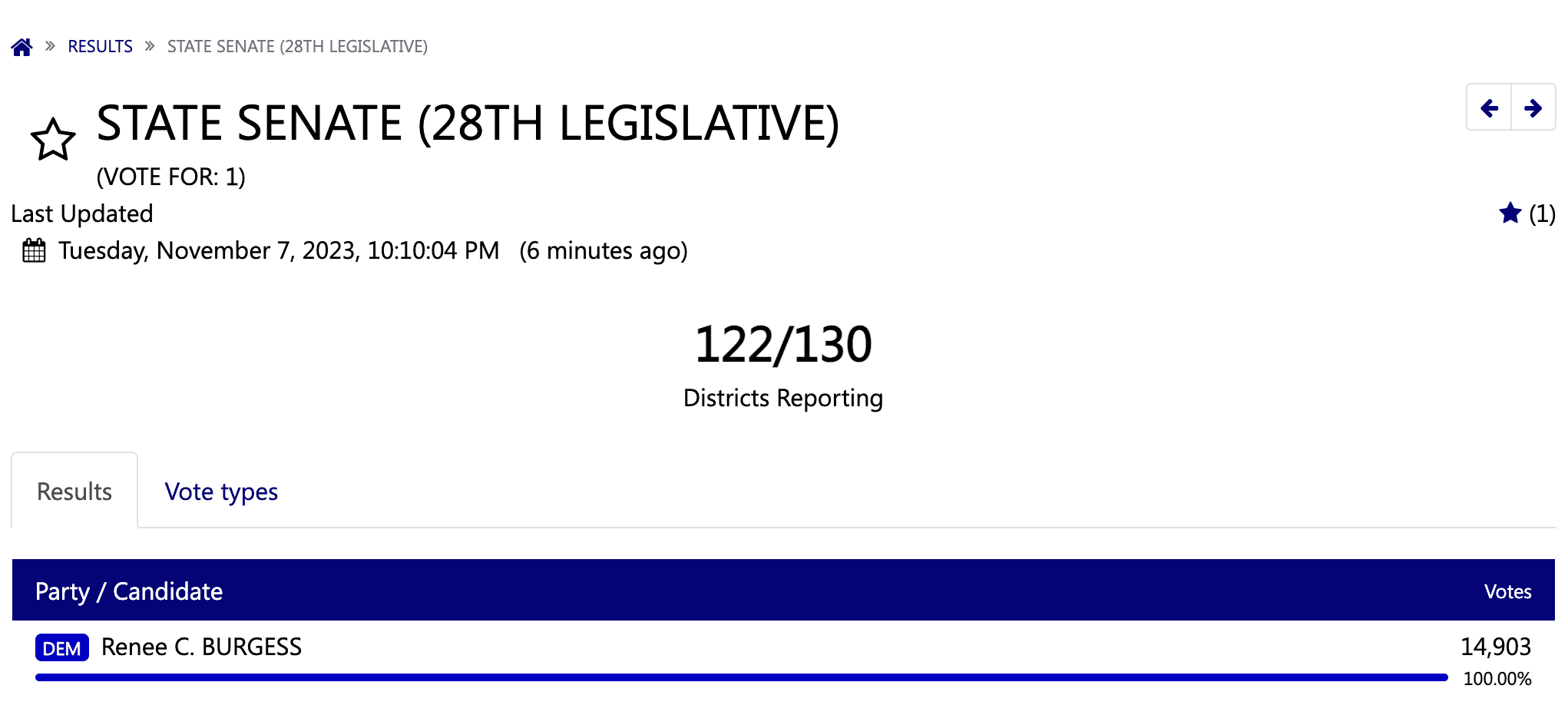 For the two District 28 Assembly seats, Democrats Garnet Hall and Cleopatra Tucker won against Republicans Joy Bembry-Freeman and Willie Jetti. Read about the Essex County Commissioners' races here.