I'm with Donna.
This November's election has a good selection of able candidates for the Board of Education. I am supporting Donna Smith as she exemplifies the kind of caring and capable volunteer who has continually stayed involved with our Community and its school system, first by parenting three children through the system, and staying involved as a Board member and leader.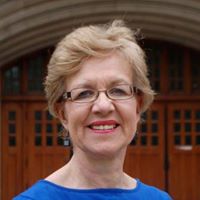 Donna can be seen consistently involved with local events and has a very qualified quiet nature that is both analytical and measured. She uses available data as well as first hand questioning to gain deeper perspectives on challenging issues and situations. Donna is an excellent listener and tries to understand underlying issues in order to propose suggested recommendations.
Donna has already demonstrated her desire to participate and make our schools more effective and efficient. I believe that there is still more to be done, and given her experience and ability, she is well positioned to continue to work on our behalf and accomplish our collective goals.
Stephen Schnall