The Village Green has invited the candidates for the South Orange-Maplewood Board of Education to submit statements for publication, which we will run as we receive them. Election day is November 6, 2018.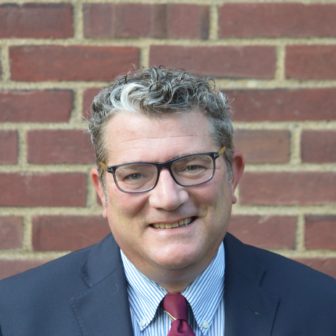 As residents of Maplewood since 2005, my wife Janet and I have had the great fortune of seeing our children Christopher and Katie (a senior and freshman at Columbia High School, respectively) grow and thrive in the district for the past 11 years. As an active participant in their pursuits and their schools, I have gained more than a decade of personal experience and knowledge, which today informs my views and perspectives about the district and education as a whole. My earliest exposure to public education began in my own elementary years growing up on Staten Island as the son of a longtime New York City schoolteacher.
For the past 20 plus years, I have worked in operational risk management at four major global banks based across several domestic and international locations. Often equal parts firefighter, help desk and governance analyst, my role has covered myriad issues and initiatives over the years in financial environments fraught with unpredictability, internal and external pressures, competing priorities and tight deadlines. To be successful in the field, I have needed to be a non-linear thinker capable of learning and framing issues quickly, with an analytical eye for detail and an instinct for inquiry. It was as a student at Boston College, majoring in Philosophy and English, where I developed the non-linear and critical thinking necessary to get to the root of issues and ultimately to solutions.
The skills and qualities that have made me a trusted leader in the workplace translate seamlessly to the work of the Board of Education and the many concurrent initiatives to be undertaken by SOMSD in the near term, not least with regard to district financials, planning and policy review.
SOMSD is facing incredible challenges, most notably the budgetary pressures within the district, the multitude of moving parts within the upcoming once-in-a-generation capital plan, integration planning and execution, the heavy (and new) reliance on a data-driven approach to closing the achievement gap and tracking student progress, and the myriad factors driving the search for—and awaiting the hiring of—a new superintendent.
Through my work, I have proven to be equally at home working collaboratively or independently, to be as willing to quietly listen as to loudly advocate, and as willing to build consensus as to stand apart from the pack. What SOMSD needs now is a group of independent thinkers unafraid to tackle these tough and potentially contentious and unpopular decisions with increased transparency and effective communication, in partnership not only with a superintendent overseeing the administrative day-to-day, but also with those students, parents and residents who placed them there to provide the effective guidance and leadership so critical for the success of the district in the coming year and for years to come.
​I look forward to the conversations of the coming weeks and to earning your vote in November.