It's the weekend! Celebrate by getting out and enjoying all that The Villages (and beyond) have to offer.
Here's what's happening in the Villages (and beyond) this weekend:
The 14th annual Open Doors Citywide Arts Festival showcases Newark's vibrant arts community from Thursday, October 15 through Sunday, October 18. The citywide arts tour and community event, presented by Newark Arts Council (NAC), will have over 40 venues with over 350 artists with visual, performing, and literary art work. With everything from installation, new media, poetry and all that falls in between to discover, there is no other place to be this weekend.
Open Doors Citywide Arts Festival
October 15 – October 18
Various locations in Newark, some events are free, others have fees. Details online here
Also in Newark this weekend, the Newark Celebration 350 Committee  and the Military Park Partnership will host a full day of family-friendly events to kick off Newark's 350th Anniversary on Saturday, October 17 at the newly renovated Military Park. Enjoy a  parade, live concerts and performances, arts & crafts,  demonstrations, global cuisine, and much more! See complete lineup here.
Newark  350 Family Fun Festival
Saturday, October 17 from 11 am – 5 pm
Military Park, 51 Park Place, Newark NJ
Free
interACT Theatre Productions in South Orange presents Deathtrap this weekend. This classic thriller-comedy written by Ira Levin, famous for its plot twists and meta humor, and holds the record for being the longest running thriller-comedy on Broadway. Who dies? Who lives? Who fakes their death? You'll have to head to the Baird Theatre to see for yourself!
interACT Theatre presents Deathtrap
Friday and Saturday at 7:30 pm / Sunday at 4 pm
The Baird, 5 Mead St, South Orange, NJ
Advance tickets are $18 / Tickets at the box office are $20.
Broadway luminary Bernadette Peters, a three-time Tony winner and seven-time nominee, will perform her signature songs, from A Little Night Music and Gypsy to Sunday in the Park with George at NJPAC on Friday night. Peters has dazzled audiences and critics alike with her performances in concert and on stage, television and recordings.
Bernadette Peters
Friday, October 16 at 8 pm
NJPAC, 1 Center Street, Newark, NJ
Tickets are $29 – $89 and can be purchased online here
On Saturday, take the family to the  Greenwood Gardens History and Harvest Celebration. This popular family-friendly event features live music and entertainment, educational demonstrations of the season, delicious food, living history and a variety of fun activities for the kids—including a special appearance by the Chestnut Street Witch! There will be pony rides, crafts, candy-apple making, face painting, prizes and the Great Apple Hunt. Food and beverage vendors will be offering specialties of the season, and local businesses will offer free samples. Enjoy farm-to-table cooking demonstrations by award winning chef and food writer Rachel Weston. Walk the grounds and encounter former residents and designers of Greenwood Gardens (actors in 1920s garb) who will bring to life the history of the 109 year old estate.
Greenwood Gardens History and Harvest Celebration
Saturday, October 17 from 11 am – 4 pm
Greenwood Gardens, 274 Old Short Hills Rd, Short Hills, NJ
Adults: $10 / Free to kids 12 and under, and members of Greenwood Gardens.
The South Orange/Maplewood Community Coalition on Race's hosts another Coffee House Discussions  –  a series of small group conversations held over coffee between local residents of different racial and ethnic backgrounds — on Saturday morning. This weekend's topic is "Let's Talk about Raising Kids in A Diverse Community." Join to share your experiences on the surprises, challenges and delights of raising children in this diverse community; to meet your neighbors and perhaps to gain new insights.
Coffee House Discussions:  "Let's Talk about Raising Kids in A Diverse Community"
Saturday, October 17 from 10 am – 12 pm
Inkosi Cafe, 251 Irvington Avenue, South Orange, NJ
Free. RSVP by calling 973-761-6116
Tour the "Gems of South Orange" at the South Orange Historical and Preservation Society's bi-annual House Tour on Saturday. Six gracious and distinctive 20th-century homes will be on view in the 2015 tour. The popular event affords an opportunity to see not only the handsome exteriors but also to examine beautiful interior architecture, décor, and collections.
Gems of South Orange House Tour
Saturday, October 17 from 11 am – 4 pm
South Orange (locations will be reveled the morning of the tour)
Tickets are $20 in advance, $25 the day of the tour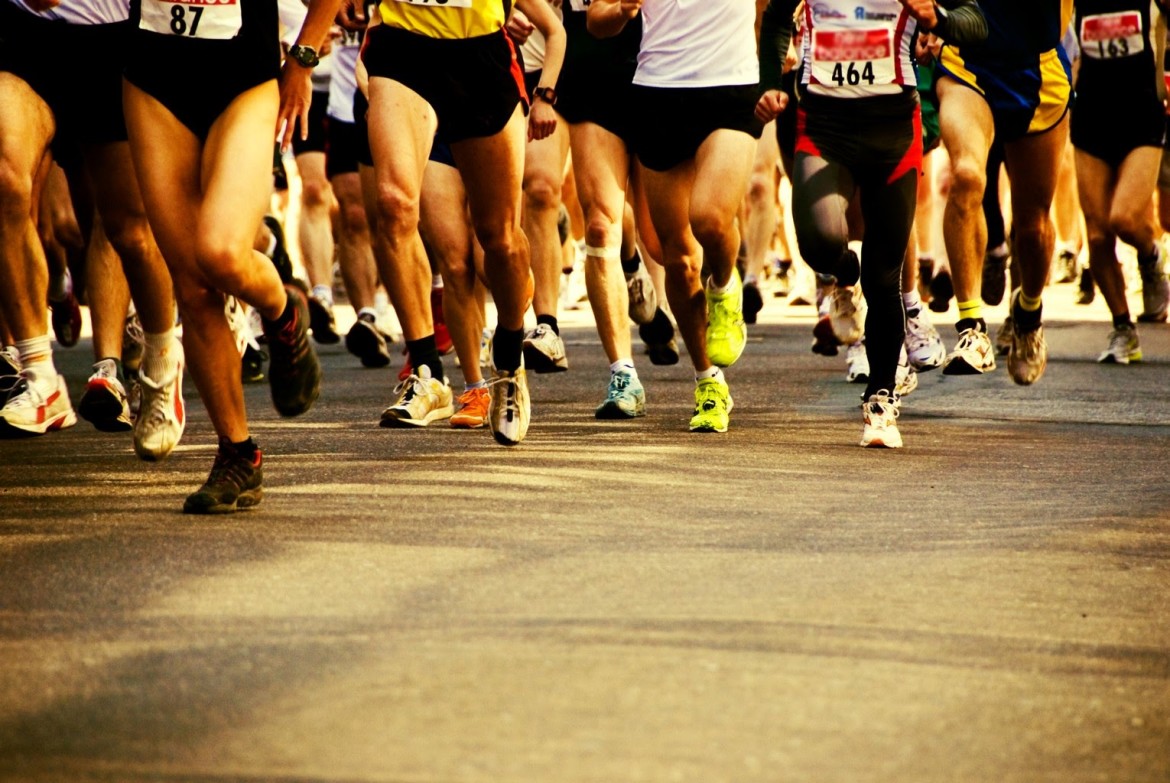 Lace up your running shoes for the annual Maplewood in Motion 5K and Fun Run on Sunday! The certified 5K loop course starts & finishes  near the Kings & Maplewood Movie Theater. The Fun Run is 150m. Awards will be given out to the fastest and medals will be awarded to all Fun Run participants.
Maplewood in Motion 5K and Fun Run
Sunday, October 18.  9 am 5K Run / 10 am Kids' Fun Run
Registration is $25 5K / $10 Fun Run and can be done online here
Meet Bobby Flay at Williams-Sonoma Short Hills on Sunday when he sign copies of his latest cookbook. Flay is a New York Times bestselling author, chef, restauranteur and the host of numerous popular cooking shows on Food Network as well as Brunch@Bobby's on the Cooking Channel. His latest book, Brunch@Bobby's includes 140 recipes for the best part of the weekend including lip-smacking brunch cocktails that pair perfectly with his surprising twists on brunch staples like Carrot Cake Pancakes with Maple Cream Cheese Drizzle, Sautéed Bitter Green Omelets, and Wild Mushroom Yukon Gold Hash.
Bobby Flay Book Signing at Williams-Sonoma
Sunday, October 18 from 1 pm – 3 pm
Williams-Sonoma, 1200 Morris Turnpike, Short Hills, NJ
$34.80 ticket (includes book w/ sales tax + fees). Purchase ticket online here
Check out our Events Calendar to see what else is happening and enjoy the weekend!