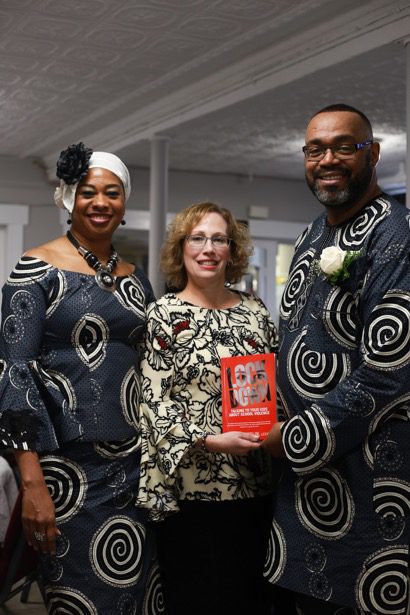 Last Sunday, the Rev. Terry Richardson of First Baptist Church of South Orange invited author Nancy Kislin to kick off her book tour for LOCKDOWN Talking To Your Kids About School Violence… helping kids cope in this climate of fear.
"Standing before his congregation, I was reminded at how critically important it is for parents to understand that many children are struggling," said Kislin, who is a licensed clinical social worker (LCSW) who helps parents and educators understand "what it really going on in schools during lockdown drills."
"I offer professional insight and critical therapeutic guidance to help parents, teachers, school administrators and social service professionals successfully nurture and heal children in this era of school shootings," explained Kislin.
Her new book features interviews conducted specifically for the book with children and their parents, including those present during 2018's tragic event at Marjory Stoneman Douglas High School in Parkland, Florida. Kislin said that the book "offers important context and strategies for dealing with the trauma that comes from lockdowns, active shooter drills, and the horrific events that occur all too frequently in our country today."
And her connection with Richardson and First Baptist goes way back. Kislin is a Short Hills resident with her practice located in Chatham.
"Seven years ago, after the shooting in Sandy Hook Elementary School I reached out to Rev. Richardson about the importance of helping parents talk to their children in the aftermath of the horrific event. I had the honor of speaking that following Sunday during Church services to the congregation. Parents held on tightly to their children, trying to make sense of the shootings as they listened to my advice." 
"Almost a year ago after the shooting in Parkland, Florida, I set out to write this book," said Kislin.