From the Township of Maplewood Office of Cultural Affairs in collaboration with SOMA Justice: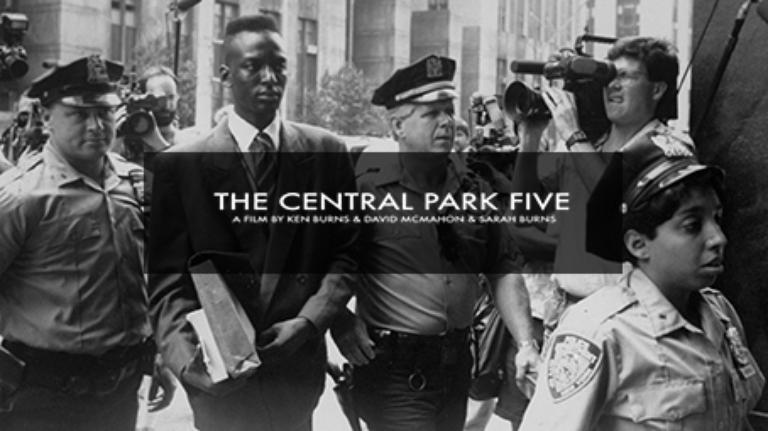 To honor Black History Month, The Township of Maplewood will for the second year in a row, work with local sponsors and businesses in a coordinated effort to raise awareness for events and activities during the month of February.
One of the most compelling events will be a screening and panel discussion of the documentary film "The Central Park Five"  presented by SOMA Justice presents at The Woodland on February 22:
In this spellbinding account of the real facts of the Central Park jogger case, Sarah Burns powerfully reexamines one of New York City's most notorious crimes and its aftermath.
 
On April 20th, 1989, two passersby discovered the body of the "Central Park jogger" crumpled in a ravine. She'd been raped and severely beaten. Within days five black and Latino teenagers were apprehended, all five confessing to the crime. The staggering torrent of media coverage that ensued, coupled with fierce public outcry, exposed the deep-seated race and class divisions in New York City at the time. The minors were tried and convicted as adults despite no evidence linking them to the victim. Over a decade later, when DNA tests connected serial rapist Matias Reyes to the crime, the government, law enforcement, social institutions and media of New York were exposed as having undermined the individuals they were designed to protect. Here, Sarah Burns recounts this historic case for the first time since the young men's convictions were overturned, telling, at last, the full story of one of New York's most legendary crimes.
Central Park Five Screening & Panel Discussion Friday, February 22 at 7:30 PM The Woodland Panel includes Kevin Richardson, one of the CP 5, and film maker Sarah Burns. See trailer here or below.
Information from local organizations including The Maplewood Library, South Orange/Maplewood Community Coalition on Race, SOMA Film Festival, 1978 Art Center and SOMA Justice among others, will be available in one centralized location at www.maplewoodbhm.com. The site will contain a list of events, a calendar and links to participating organizations. In addition, the Township will provide updates throughout the month on multiple social media platforms.
Maplewood Mayor Victor DeLuca said in a statement "The Township is pleased to lead this initiative for a second year" adding, "we hope this effort will result in greater awareness for Black History Month activities happening throughout the community."
Highlights of Black History Month activities include:
Eleta Cladwell, TRAILBLAZER Sat, Jan 19 – Sun, Mar 3, 1978 Maplewood Arts Center Art exhibition from the first female and Black Principal Of Newark Arts High School
Black History Month Proclamation From Maplewood Township Committee Tuesday, February 5 at 7:30 Maplewood Town Hall
Kids Speak Out Saturday, February 9 4:00 PM Maplewood Memorial Library Artwork and poetry from local elementary students. Refreshments will be served
Celebrate Trayvon Martin's Life and Legacy Sunday, February 10 2:00 PM Maplewood Senior Center All ages event to remember Trayvon Martin. Free books, crafts and social justice oriented activities as well as pizza and birthday cake.
The Bubbly Black Girl Sheds Her Chameleon Skin by Kristen Childs Sat, Feb 16 – Sun Feb 17 The Burgdorff Center for the Performing Arts Powerful theatrical presentation from Producer Gregory Omar Osborne and SOMA Community Coalition on Race
Celebrating the writings of African American poets Thursday, February 21 7:30 PM DeHart Community Center Poetry circle featuring poets from past and present.
4th Wall Theater Presents INTIMATE APPAREL Friday Feb 22 – Sunday, Feb 24 The Burgdorff Center for the Performing Arts Powerful stage play from two-time Pulitzer Prize winner, Lynn Nottage
For a complete list of activities and more information visit www.maplewoodbhm.com.