From The Pierro Gallery:
Call For Art: Deadline March 1, 2018  
Future/Now, May 31-June 30 2018 
How does art from the past influence our present? Where will this take us in the future?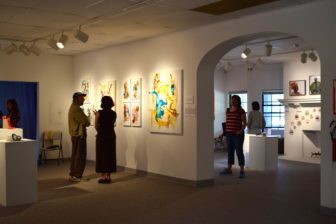 With one eye on our community's rich art history and another on today's activated art scene, 
we ponder the future. This call for art invites artists to submit work in response to the idea of Future/Now. 
How does creating art today lay foundations for the future? What is the impact? 
The exhibit will occur in The Pierro Gallery of South Orange; a space that has offered experiences and exposure to contemporary visual art for over 20 years. 
Come be part of an exciting show, celebrating the artists of then and now and those to come! 
An invitational and juried show, this exhibition is an open call to all visual artists working in any medium. 
No fee required. 
Please submit the following by March 1, 2018 to:  [email protected]
1) Up to 5 digital images and/or video files to represent your work.
2) Image key sheet including: Artist name, title, medium. size and date created.
3) Biography and/or resume with link to your website.
4) Artist statement