From the South Orange Department of Recreation and Cultural Affairs: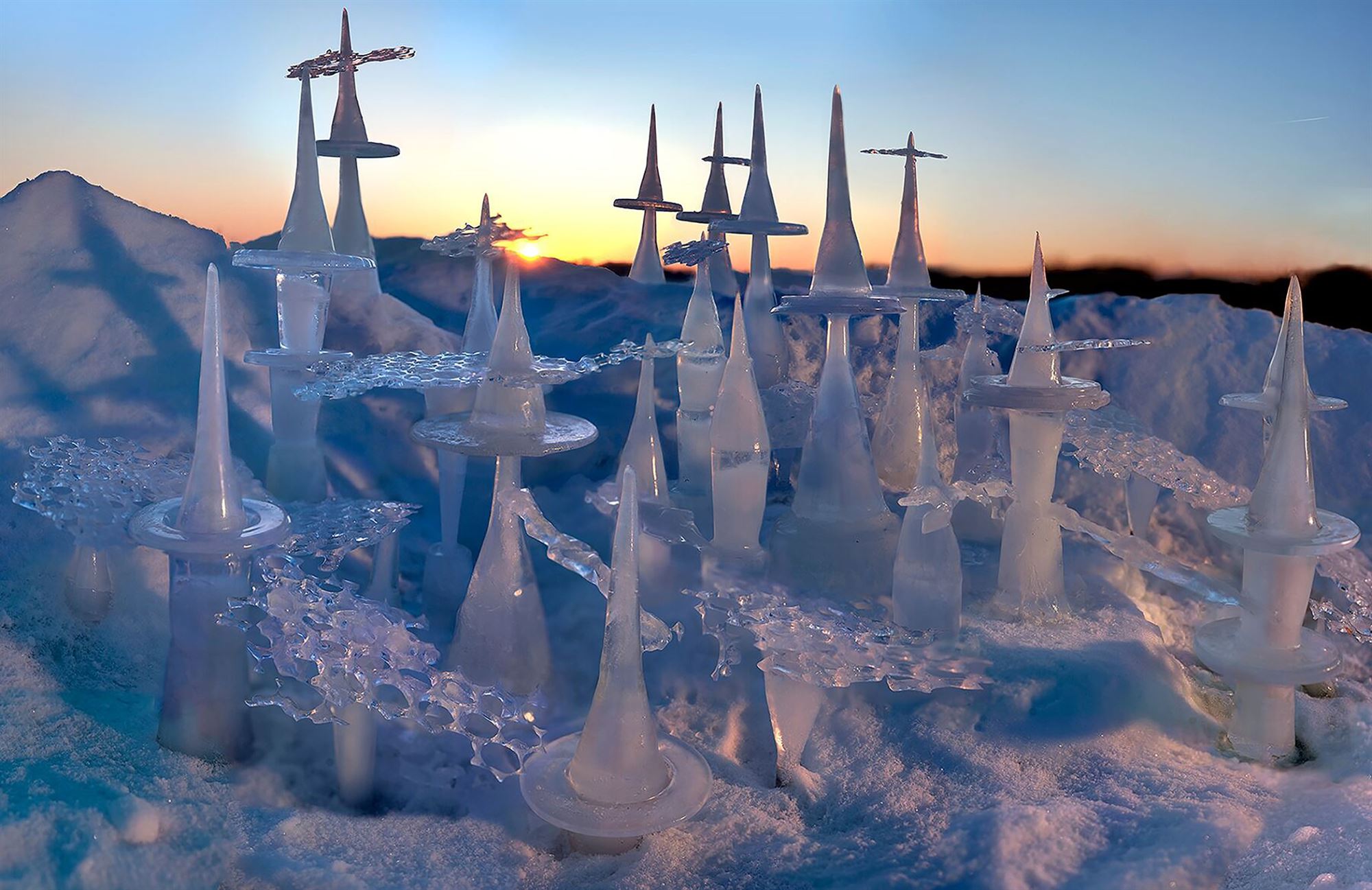 The Pierro Gallery is pleased to collaborate with the Walsh Gallery at Seton Hall on a new exhibition curated by South Orange resident and member of the SO Arts Advisory Council, Greg Leshé. The exhibition takes place September 9 – October 10, 2019.
The exhibition looks at the human impulse to stack, pile and amass groupings of objects as both creative action and critical inquiry. The participating artists investigate a variety of themes within the notion of accumulation including; consumer waste and climate change, Caribbean history and the colonial economy of salt tied to slave labor, the "mixed reality" world we inhabit between physical and virtual contexts, consumerism, capitalism and copyright. Participating artists include Cat Alden, Noa Charuvi, Kate Dodd, Deborah Jack, Vandana Jain, Daren Kendall, Robert Lach, Ann LePore, Greg Leshé, Darren Lee Miller, John Pfahl, Elizabeth Riley and Kathryn Vajda.
The opening reception is Thursday, September 12th from 5 to 9pm.
Artist talks featuring Noa Charuvi, Kate Dodd and Ann LePore will take place at 7pm on Thursday, October 10th.
The exhibition will also be open on Saturday, October 19th from 11am to 4pm for Seton Hall Weekend. Admission and programs are free and open to the public.
Gallery Director Jeanne Brasile stated the Walsh Gallery is excited to host this exhibition which is another collaboration with the Pierro Gallery in the Village of South Orange. Recent collaborations included a public art project in Meadowland Park and a two-person exhibition featuring South Orange natives Kiki and Seton Smith. South Orange resident Greg Leshé is no stranger to the Walsh Gallery, having been included as an artist in the exhibitions Portraiture Inside Out and Learning to Fly. "It is a pleasure to work with Greg Leshé once again and I am especially excited to work with him in a curatorial capacity" noted Brasile. Leshé is a graduate of the joint Masters Program at New York University and International Center of Photography and also attended Alfred University's Art and Design Program. His solo exhibitions include, Personal Gravity at the Jersey City Museum and Personal Radar at Exhibit A Gallery in New York.
The Walsh Gallery is open 10:30 am to 4:30 pm, Monday—Friday.
The Walsh Gallery is located on the Seton Hall University campus, 400 S Orange Ave, South Orange, NJ 07079.