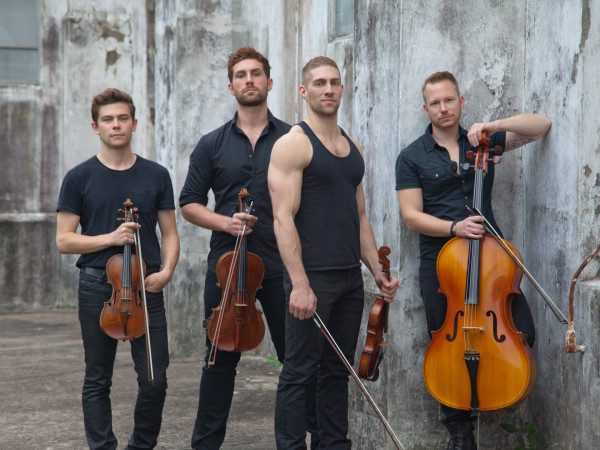 Next Friday, June 12, the string ensemble Well-Strung will be performing at the South Orange Performing Arts Center (SOPAC) to benefit North Jersey Pride.
Nancy And David Fine Jewels in downtown Millburn is presenting the fundraising concert event.
The four musicians who comprise Well-Strung perform a fusion of classical and contemporary pop songs (everything from Beethoven to Madonna) accompanying their vocals on three violins and one cello. The group recently completed their second world tour.
David Stone, co-owner of Nancy And David Fine Jewels, experienced Well-Strung live for the first time a couple of years ago with his wife Nancy. "At that moment I knew these guys would be perfect for us to present in concert for our ongoing fundraising concert series. So we decided to bring them back for a return visit to SOPAC after their successful show for us in 2014. We are very pleased to support and partner with North Jersey Pride for the second consecutive year and provide an entertaining source of funding for them."
"We were thrilled, and incredibly grateful, when Nancy and David contacted us to let us know they wanted 100% of the proceeds of this event to benefit North Jersey Pride. They are true allies of our community," North Jersey Pride Executive Director C.J. Prince said.
Nancy And David Fine Jewels benefit concerts most recently featured Rock & Roll Hall of Fame Inductee Richie Furay from the legendary bands Buffalo Springfield & Poco in March 2015, also held at SOPAC.
Tickets, music video and additional show information for Well-Strung's June 12 performance at SOPAC is available at www.SOPACnow.org .