To the Editor,
I'm writing to express my support for SOMSD Board of Education candidate, Shannon Cuttle, and to share with my neighbors some of the reasons I believe Shannon – a national expert in school climate and safety – is the best choice for our community and our schools.
"Oh, how old are your kids? Where do they go to school?" Since moving to this area four years ago, I've learned that in Maplewood and South Orange, our kids' ages and schools are a form of common currency when we meet each other for the first time. Candidates for the Board of Education often cite their experience as parents of students in the district as a source of their knowledge and perspective on the schools, and likewise as a motivating factor for their interest in serving on the Board. Indeed, as a parent of a current first-grader, I've learned a lot about SOMSD through observing and participating in his life at school.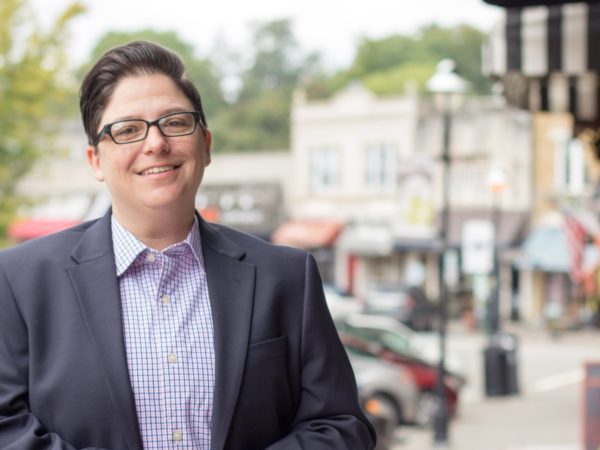 However, I also recognize that my experience–and the experience of any parent–is necessarily a skewed and partial representation of the district. One of the many reasons I support Shannon for BOE is that Shannon is the candidate who brings a broader, more systemic approach to our school district, which we sorely need. Shannon is seeking to serve on our BOE as someone who has been a teacher, administrator, and leader in the field of anti-bullying and safe and welcoming schools.
Shannon has demonstrated willingness to listen deeply to community members, especially students. As a volunteer adult advisor to the SOMA Action Student Leadership Committee Shannon works directly with CHS students, helping them build skills and advocate for issues they care deeply about. This mentoring gives Shannon a different kind of accountability to students in the district. Shannon is deeply informed by students' experience of racial disparities in access and achievement, segregation in the district, and school climate and safety. This perspective can help in developing policies that create real, systemic change.
I first met Shannon during their first run for BOE last year at a forum organized by PARES in which we were allowed 10-15 minutes to talk one on one with candidates. I was immediately impressed with Shannon's command of the complex policy issues that shape our kids' experiences in schools. As I learned more about their background, it became clear that Shannon's facility with education policy and its impact on students' school experience comes from decades of professional experience. Shannon is a former teacher and administrator and has specialized in the field of welcoming, safe schools, founding both the Safe Schools Action Network and National Safe Schools Day. Shannon directed anti-bullying initiatives for the District of Columbia, and was a frequently called-upon expert on educational policy issues in the DC area, including participating in anti-bullying conferences at the Obama White House. Shannon came to NJ as a Managing Director at Garden State Equality, leading the way on youth and schools initiatives.
Over the last few years, incidents at every level of our district show that we have serious work to do in making our schools safe and welcoming learning spaces for all of our students. Shannon has the knowledge and expertise we need to address these issues. That's why I'll be voting for Shannon Cuttle for BOE on November 6 — join me!
Sincerely,
Peter Haugen
Maplewood