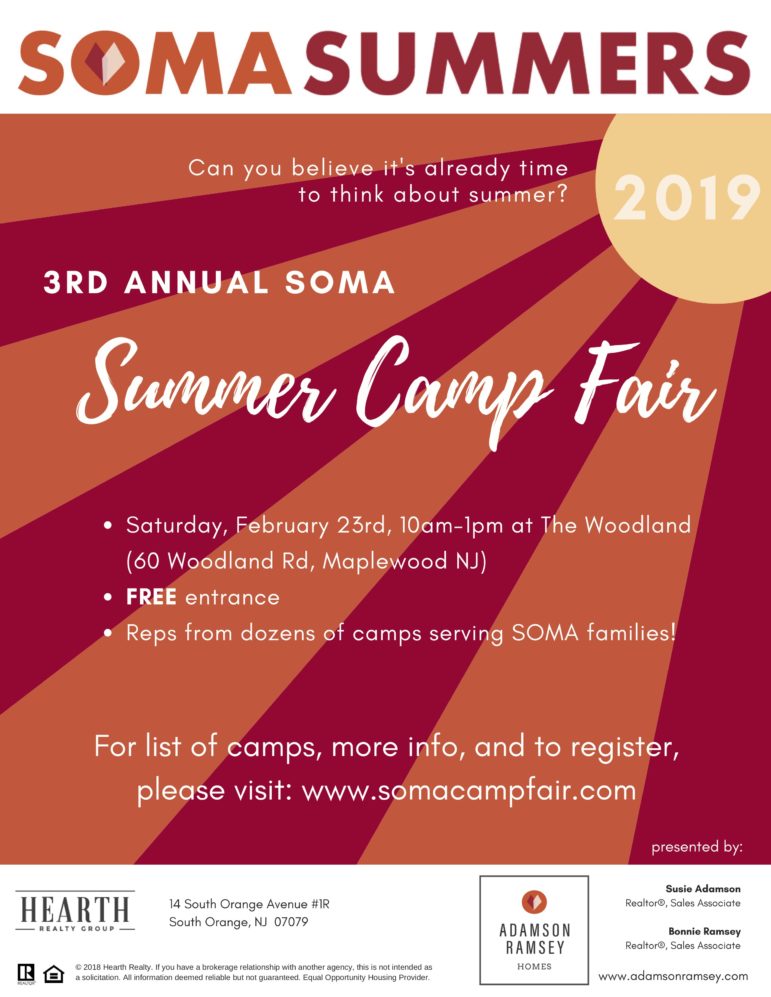 Can you believe it's already time to think about summer? Overwhelmed by the time it takes to research summer options for your children? Thankfully, help is on the way! The 3rd Annual SOMA Summer Camp Fair, sponsored by Adamson Ramsey Homes, will be held on Saturday, February 23, from 10am-1pm, at The Woodland (60 Woodland Road, Maplewood).
Free town parking is available, as well as refreshments and activities for children.
Over 25 day and sleep away camps are expected to participate and will provide materials and answer questions regarding their unique programming. "The past few years have been really successful and we've received a ton of positive feedback from camps and participants. We are excited to be back at the Woodland and to be a resource for our community," said Susie Adamson. All of the camps serve SOMA families and are excited to meet many new families. For a list of camps and to register (optional) please visit: www.somacampfair.com.
If you would like more information about this topic, please call Bonnie at 347-512-5669, or email [email protected]
Susie Adamson & Bonnie Ramsey
Adamson Ramsey Homes, Hearth Realty Group
Phone: (973) 991-9954
Email: [email protected]