From Pollock Properties Group:
FREE "Sip & Sell-er" Webinar being offered for those wanting to learn more about the current real estate market in Essex & Union Counties and the selling process!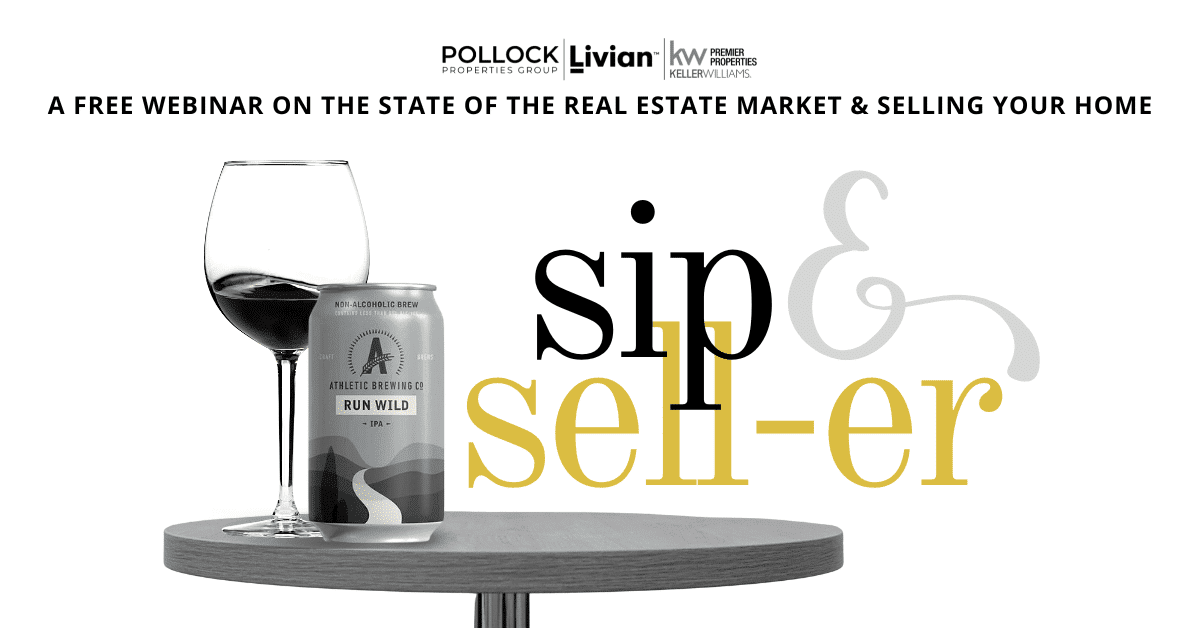 Pollock Properties Group of Keller Williams is excited to Sip & Sell-er: A FREE Webinar – Join Vanessa Pollock, and rock star agents from her team (the #1 Real Estate team in SOMA) Denise Payne & Kevin Kern on Tuesday, March 28 at 7:30pm, for hyper-local insider real estate info. In this free, private, confidential webinar, we will cover the state of the market in Essex & Union counties, provide insight into our process and pricing strategies, and also cover how to prepare your home for sale – including design recommendations that you can get started on NOW! Come learn, laugh, and get a true handle on what may appear to be a very slippery market!
EARLY REGISTRATION BONUS: If you're local, register by Sunday 3/26 and we will drop off a bottle of wine, beer or nonalcoholic drinks to your home, for you to enjoy while attending the webinar! You'll get to choose your drink on the registration page!