Prom season is upon us, and while most teens have their dresses and tuxedos squared away, corsages and boutonieres are sometimes an afterthought.
Columbia High School's big day is Monday, and Millburn High School is Sunday. There's still time to order those flowers — but don't dawdle.
In an ideal world, prom flowers would be ordered by Thursday, says Peggy Excell of Lotus Petals in Maplewood. However, said Excell, some people might be ordering a little late. "And we'll take care of them all," she said.
We asked Excell about this year's trends. "We're doing a lot of white flowers, but unlike last year, it's not all for white dresses," she said. "Last year was the year of the white dress." This year there are a lot of darker dress colors like black and navy, she said, as well as a strong showing for seafoam green pastels.
As for corsages, most kids are keeping it fairly traditional, with small spray roses, said Excell. However, some are going out of the box with gardenias and orchids.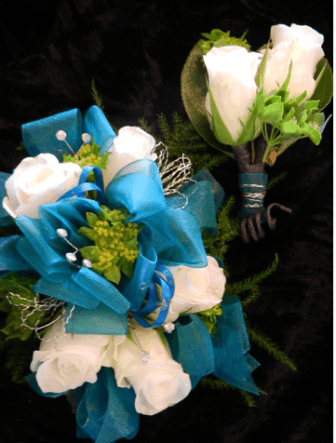 "And we always add accents, bling and pops of color to match the girl's dress," she said.
To see more of what's available, visit Lotus Petals' website. Also check out other terrific local florists including Jerry Rose, Gefken, Every Lil Thing and Victor's Florist.
Happy Prom!
Lotus Petals, 92 Baker Street, Maplewood 973-762-3525.