The following is from the South Orange Maplewood School District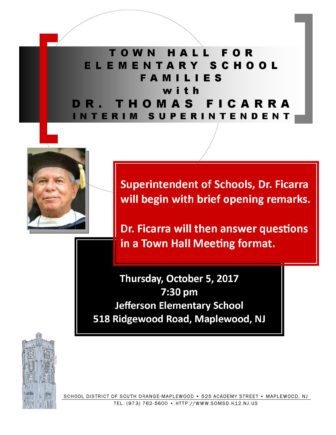 Dr. Thomas Ficarra, Interim Superintendent of Schools, will host a town hall meeting for elementary school families Thursday, October 5 at 7:30pm. Dr. Ficarra will begin with brief opening remarks, then answer questions from attendees.
The meeting will take place at Jefferson Elementary School – 518 Ridgewood Road, Maplewood, NJ.